SALT LAKE CITY — Lots of people look for ways to save money on groceries every month. And with everything going on these past few months, saving money is especially important right now.
One misconception is that you have to spend a lot of money to eat well, that good-tasting and good-for-you food costs a lot. But here's the thing: You don't have to shop at fancy grocery stores or buy expensive ingredients to eat nourishing, delicious food. You don't have to cook everything from scratch to save money, either. It's all about buying versatile ingredients, looking out for sale items, getting creative in the kitchen, and recognizing how much time you have to cook.
Here are a few tips to help you plan your meals in a way that saves you time and money:
I encourage my clients to write out what activities/events/work obligations they have in the evening and plan meals around that. For example, if you work late one night, plan on leftovers or something you can throw together in a couple of minutes. Your meal plan needs to fit within your schedule to make your life easier.
Chopping vegetables, soaking your own beans, and making your own bread can save you money. But doing all of that preparation takes time and planning. If you work from home, enjoy making bread, and can spend a couple of minutes here and there over 24 hours, then you can make an easy no-knead bread for cents instead of spending $3 to $5 a loaf. But if you don't have that time, your money would be better spent on an inexpensive loaf of bread.
Review what you planned and/or what you ate over the last week or two before you plan this or next week's menu. Without judgment, write down why you ate what you ate or why you didn't. This is key to reducing food waste (which can cost you a lot of money).
Now, here are some important ingredients — and some recipes to use them in — to help you stretch your grocery budget this month.
Bananas
Bananas are such a great inexpensive and versatile fruit. They travel well to be used as a snack and are a great addition to baked goods and oatmeal. I particularly love adding them to smoothies to add some sweetness and to blend all the flavors together. Try these banana recipes this week:
Eggs
Eggs are a great, inexpensive protein source. Even if you buy the expensive ones, they're still usually less than 60 cents per serving of protein. Eat the yolk and white to get the riboflavin, selenium, vitamin D, choline and lutein that are mostly found in the yolk. Plus, eggs can last a couple of weeks in your fridge. You can eat them for breakfast or add them to recipes and baked goods. Here are a couple simple egg recipes: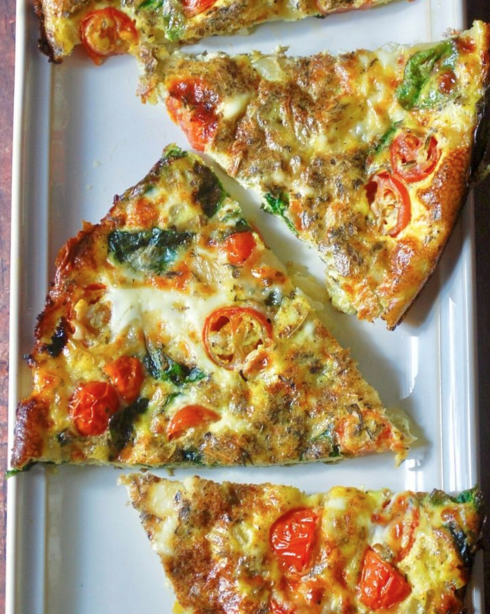 Frozen vegetables/fruits
I hear clients and friends complain all the time about not being able to eat their vegetables before they go bad in the fridge. Instead of just focusing on fresh produce, stock your freezer with frozen fruits and vegetables. They're inexpensive and last a lot longer than their fresh counterparts. Plus, unlike fresh produce, it can be picked at peak ripeness and quickly frozen. With the right recipes, you'll end with flavorful and tender vegetables instead of mush. Try these:
Beans/Lentils
Beans and lentils are a versatile and inexpensive protein source. They can be used as-is or combined with ground turkey or beef to stretch the meat that costs more. You can buy them canned, frozen or dried and use them in lots of different recipes. Here are a few I recommend: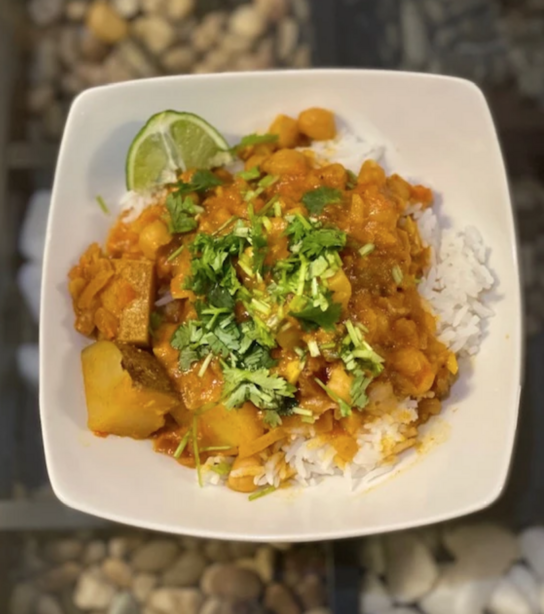 Canned Tuna
Canned tuna is inexpensive and it lasts a long time. Keeping some on hand makes it easier to get your two servings of seafood in a week. Get the omega-3 benefits for a fraction of the price of fresh or frozen fish. Anchovies, salmon and other small canned fish can be easily found, too. There are lots of options that are way less expensive than other seafood options. Try these recipes for tuna: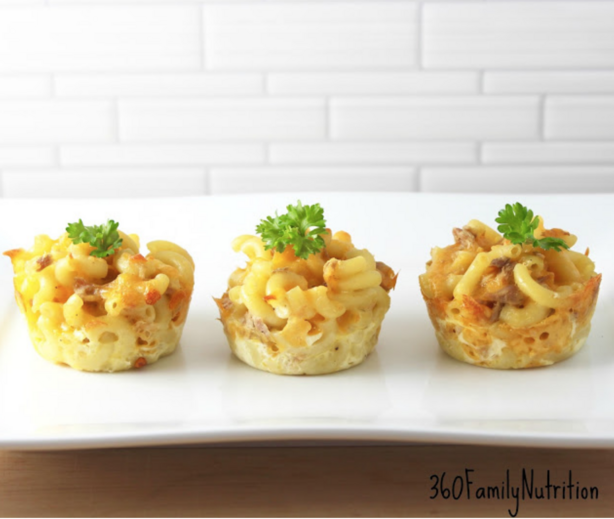 Rice
Both brown and white rice varieties are great sources of essential nutrients and carbohydrates that your brain needs to do its job. You can buy a big bag, a medium bag, or get it from a bulk section. I always cook up a double or triple batch to refrigerate or freeze for later. That way I have a grain that's ready to go when I need a quick meal. Batch cooking takes no extra time and will save you time on nights when you need a quick dinner. Here are some recipes that use rice:
Veg Fried Rice via registered dietitian nutritionist Amy Gorin. You can swap the almonds and almond butter for peanuts/peanut butter for a more budget-friendly option. Same with swapping the aminos or tamari for soy sauce.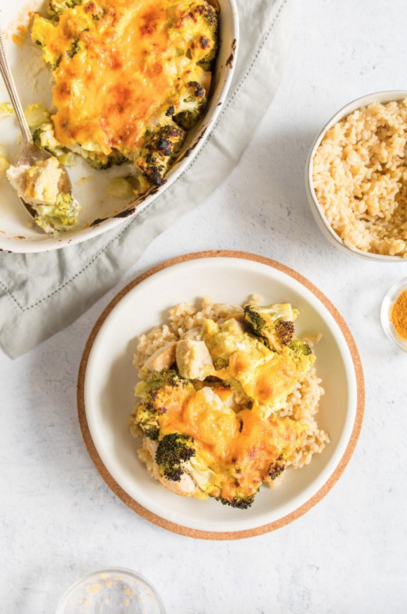 Canned vegetables/fruits
Canned tomatoes are the perfect example of being less expensive and actually much more flavorful than fresh tomatoes you find at the grocery store. I know that there's been a stigma against using canned vegetables, but I believe canned vegetables are usually fresher and tastier than their fresh grocery store counterparts. That's because they can be picked and canned within hours. Just like frozen produce, cooking canned fruits and vegetables properly means you get to eat delicious, tender produce and not the mushy stuff you may have had before. Here are a few recipes that use canned fruit and vegetables:
Carrots
Carrots are one of my favorite fresh vegetables to have on hand. They're inexpensive, they last longer in the fridge than almost all other vegetables, and they're so versatile. I like to chop them up to throw in a salad, grab one to eat if I'm craving something crunchy, or cook them to add to whatever I'm making for dinner. Here are a couple of recipes that contain carrots:
White Bean and Farro Bowl. I used leeks and farro in this recipe. If you're looking for less expensive swaps, I recommend celery and onions and rice instead of farro.
Roasted Rainbow Carrots via registered dietitian Stephanie McKercher. You can swap the rainbow carrots for plain orange carrots to save a couple dollars.
Potatoes
Potatoes are a great source of carbohydrates and potassium, an essential nutrient that many Americans don't get enough of. Sure potatoes make tasty french fries and mashed potatoes, but there are so many more delicious ways to enjoy them. Try these recipes for potatoes: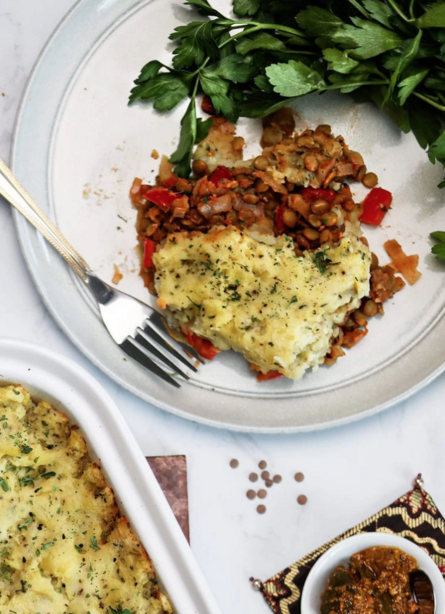 Oats
Oats are a great low-cost ingredient to have on hand. I love to use them to make hot oats in the morning, overnight oats or granola. I also add them to smoothies or to my mom's famous chocolate chip cookie recipe. They're extremely versatile and inexpensive. You can even make your own oat flour by pulsing old-fashioned oats in a food processor or high-speed blender. Pulsed, certified gluten-free, old-fashioned oats is a great low-cost option for gluten-free flours (but it may not be able to be used in place of traditional gluten-free flour, so look for recipes that call for oat flour instead of gluten-free flour). Here are some recipes for oats:
I hope this list shows you just how you can turn inexpensive ingredients into a delicious side dish, meal or snack. Great food doesn't have to cost a lot, it just takes good recipes.
---
---
Editor's Note: Anything in this article is for informational purposes only. The content is not intended, nor should it be interpreted, to be a substitute for professional medical advice, diagnosis, or treatment. Always seek the advice of your physician or other qualified health provider with any questions you may have regarding a medical condition; Any opinions, statements, services, offers, or other information or content expressed or made available are those of the respective author(s) or distributor(s) and not of KSL. KSL does not endorse nor is it responsible for the accuracy or reliability of any opinion, information, or statement made in this article. KSL expressly disclaims all liability in respect to actions taken or not taken based on the content of this article.
×
Photos
More stories you may be interested in