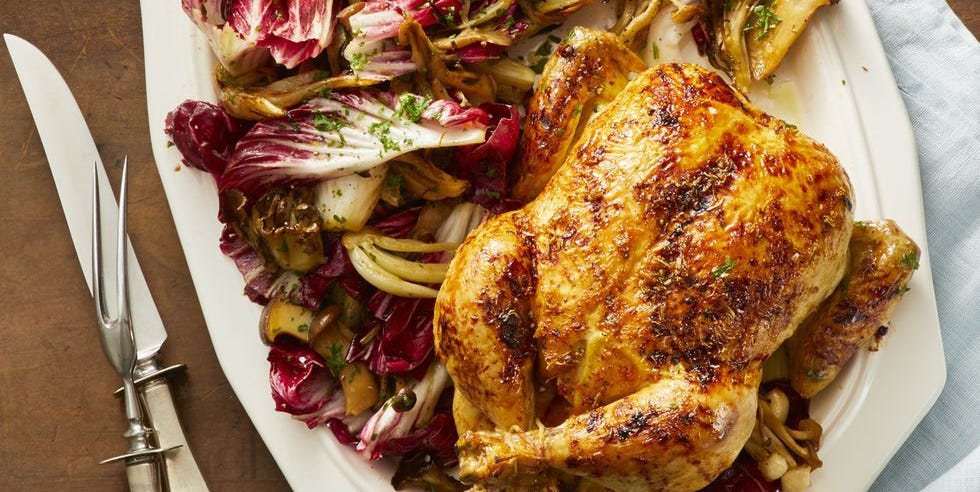 25 Rosh Hashanah Recipes – Classic Rosh Hashanah Foods
Celebrate the New Year with delicious, festive Rosh Hashanah recipes that you'll be excited to share with family and friends. We rounded up all the classics for your Rosh Hashanah menu, including succulent roast chicken, meaty brisket, and all kinds of honey and apple recipes. Plus, we included a few fun riffs on traditional Jewish holiday favorites (honey fried dough balls, anyone?) that make enticing additions to the dinner table. And to make sure the coming year is extra sweet, we rounded up tons of Rosh Hashanah desserts like apple cake, apple fritters,and rugelach that make the most delicious ending to a new beginning.
Still not sure what you should make for Rosh Hashanah dinner? We suggest starting with the traditional foods for Rosh Hashanah: sweet noodle kugel alongside your family's favorite holiday roast, or flaky salmon paired with raisin-spiked wild rice. Then, let your personality (or cravings for maple-drizzled butternut squash) shine with the side dishes. And when it comes to treats? Don't hold back. Whether you need a classic honey-laced apple dessert, last-minute no-bake dessert, or festive fall cake to match the season, we've got you covered. There's just no better way to ensure a great year ahead than with good friends, family, and of course, bountiful food.