Looking for a little inspiration in the kitchen? From tips on plant-based cooking from award-winning chef Jeremy Fox to the excesses and vices behind the closed kitchen door as told by late celebrity chef and TV show host Anthony Bourdain, here are five books about food to add to your bookshelf.
The Flavour Thesaurus by Niki Segnit
'A culinary encyclopedia for food-lovers with ADD and a dry sense of humour. This book came out in 2010 when wildly creative dégustation menus were all the rage and I wanted to know the how's and why's of flavour-pairing. Niki Segnit drops knowledge on molecular compounds, global cuisine, culinary history and pop culture. Banana & Caviar: the Russian Tsar's children ate this for breakfast. Potato & Shellfish: whole cultures have been founded on this combination – New England clam chowder, Belgian moules frites, Venetian gnocchi with crab. Dill & Beef: the essence of a Big Mac. Before Brangelina and Bennifer, there was banoffee… She also writes recipes in a free-handed, colloquial way so you can knock up a dish in your kitchen or in your mind. This is a great reference tool to develop creativity within a logical framework, and a fun bedside book to mentally globe-trot your way around flavours of the world.'
On Vegetables by Jeremy Fox
'Jeremy Fox is a culinary arts chef who practises cooking 70 per cent vegetables (the rest is seafood and meat,
but he barely cooks red meat). He wants young chefs and regular people to discover how to cook plants deliciously and present them well. When people ask him why he didn't write a "How to cook a pig" book, he remarks that with the environmental issues and pollution caused by fossil fuels attributed to animal farming, as a chef he has a responsibility to inspire people to cook and eat more plants. At MissGreen, our mission is to find more chefs like this, because people need to realise that we must change our diet to help the planet survive, by learning how to cook plants well and consume less meat.'
Vivian Chang, plant-based chef and founder of MissGreen. 
Salt, Fat, Acid, Heat by Samin Nosrat
'Salt, Fat, Acid, Heat is one of my ultimate favourite cookbooks because it focuses on the four main elements of cooking. Samin Nosrat discusses different ways to apply these elements into your everyday cooking and understand that each element plays an important role in the food you make. The book offers some great recipes, but also serves as a particularly useful handbook. Whenever I need a bit of inspiration, I revert to this book. Ever thought of making a turkey with just some salt and buttermilk? Amazingly simple ingredients, yet the flavours will blow your mind!'
Lilian Molina, founder and head chef at Area 501.
Kitchen Confidential by Anthony Bourdain
'This is not a recipe book. It's one of the few that exists that crudely and realistically recounts the innards of a restaurant business. Excesses, vices of all kinds, emotional crises… all narrated in a pleasant way that catches you. The kitchen has changed a lot, [the book] is from a time when it was not so cool to be a chef, but where huge battles were fought during service – all while trying not to be devoured by stress.'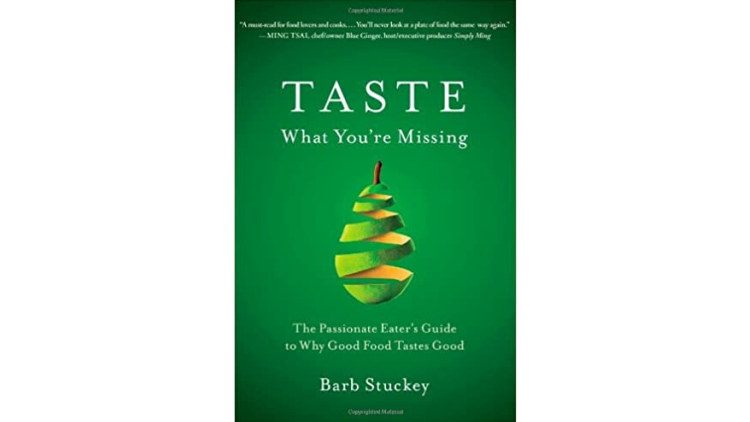 Taste What You're Missing by Barb Stuckey
'Starting at the root of flavours, the book puts aside cooking skills, but focuses on scientifically analysing what we really taste when we eat. It's especially suitable for chefs or keen cooks who have the basics down – it's like a book of enlightenment for independent innovation.'
Read more