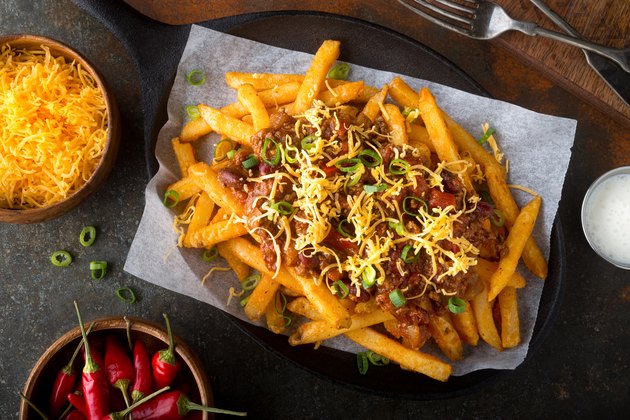 It's the winter season and you know what that means: Comfort food. We're talking hearty, stick-to-your-ribs kind of dishes that are sure to satisfy the entire family — even those on a vegan diet.
And while we often correlate comfort food with meaty, cheesy American classics, there are dozens of recipes that give you all that same nostalgic flavor without breaking your vegan diet. From vegan mac and cheese to vegan biscuits and gravy, keep scrolling for six vegan comfort food recipes to enjoy under 500 calories.
Are You Getting Enough Fruits and Veggies? Track the number of fruits and vegetables you eat every day by logging your meals on the MyPlate app. Download now to fine-tune your diet today!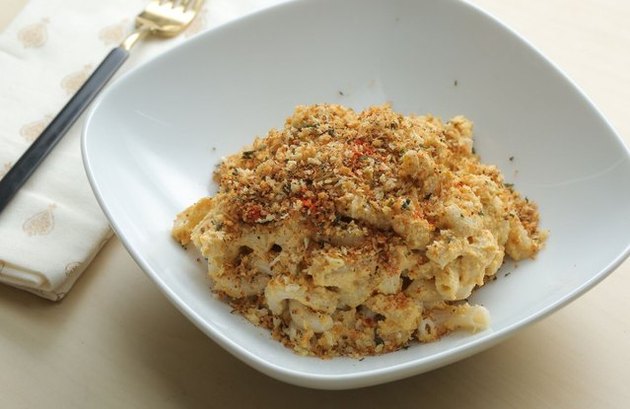 ​472 calories​
​11 grams of protein​
Mac and cheese might be one of the most popular comfort foods out there, but if you're on a vegan diet, it can be a bit tricky to make without the gooey cheese. Thankfully, this dairy-free version provides creamy flavor and protein from cashews and nutritional yeast, says plant-based dietitian Amy Gorin, RDN and owner of Plant-Based Eats. "Plus, you get an excellent amount of fiber from the nuts, veggies and gluten-free pasta."
2. All-American Vegan Cheeseburgers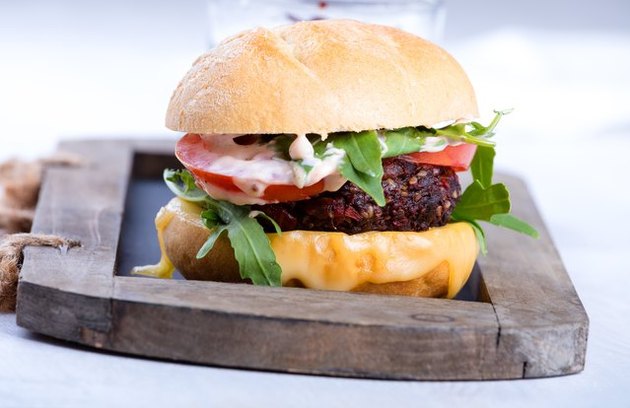 ​433 calories​
​12 grams of protein​
"Not all veggie burgers contain a decent amount of protein, but this one does, thanks to the lentils," Gorin says. The best part about any burger recipe, including this one, is you can customize it to your liking. Serve it on a vegan bun or atop a bed of lettuce.
​280 calories​
​7 grams of protein​
Instead of loading up on heavy cream, cheese and milk, this vegan-approved creamy pasta dish calls for coconut milk. "This recipe does contain a higher amount of saturated fat," Gorin warns. "To reduce that, choose a can of lite coconut milk instead." She also notes that this recipe does include a variety of vegetables, which the traditional dish doesn't include. So feel free to load up on additional veggies for more vitamins and minerals.
4. Vegan Buttermilk Biscuits and Country Gravy
​448 calories​
​8.5 grams of protein​
Don't let the name fool you. These buttermilk biscuits and country gravy are totally vegan (and ready in about 30 minutes). Even though these biscuits call for cashew milk, you can sub it for almond milk if you've got it on hand. "The sodium content is on the higher end, so just minimize the amount of salt added," Gorin says.
5. Vegan Chili Cheese Fries
​338 calories​
​8.3 grams of protein​
There are so many components to these Vegan Chili Cheese Fries, it's like every bite is a new adventure. "I like that these fries combine several fiber-rich veggies, including potatoes and onions," Gorin says. And of course, avocado is a source of healthy fats. Because the fries can be baked or air-fried, you can keep oil to a minimum.
6. Vegan Chocolate Mousse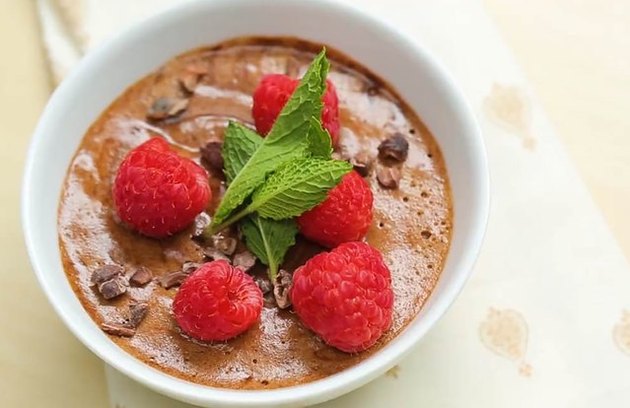 ​243 calories​
​3 grams of protein​
If you've never tried aquafaba, we suggest making this recipe, stat. Aquafaba is nutrient-rich chickpea water (think: the liquid leftover in a can) and it works perfectly as an egg or egg white substitute in recipes, Gorin says. Instead of adding sugar or honey for sweetness, this Vegan Chocolate Mousse uses antioxidant-rich cacao nibs and raspberries, in addition to dark chocolate and maple syrup.