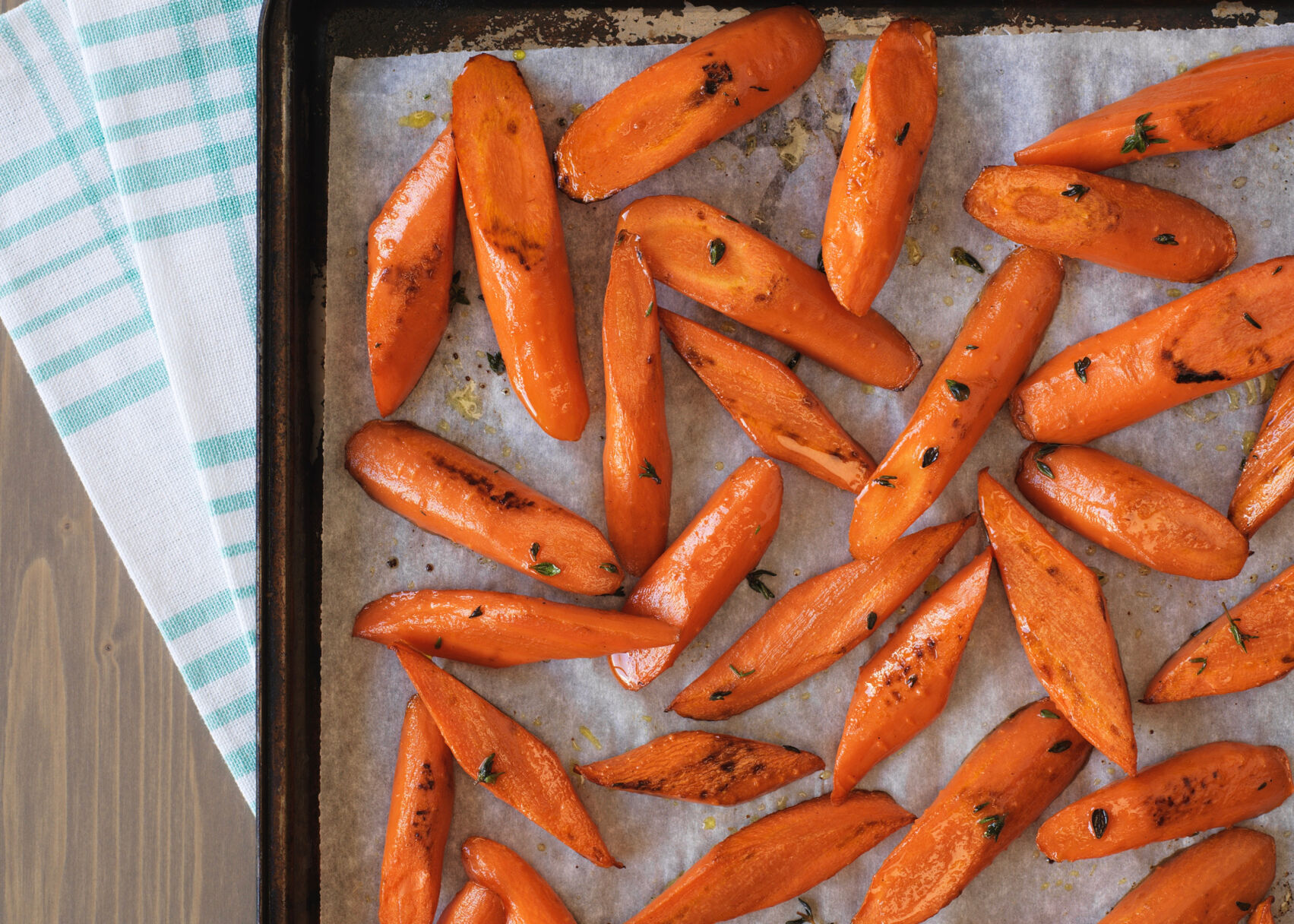 I seem to have a plethora of carrots in my fridge these days. The obvious way to use them up would be to peel and slice them into carrot sticks for a quick, grab-and-go snack. Another easy way I like to prepare carrots is to peel and grate a big bunch of them in my food processor for a sweet addition to a garden salad, tomato sauce or summer lentil soup.
An additional way to use up carrots is to roast them. Roasting is an easy way to get sweet, tender carrots. The dry heat from the oven draws out the natural sugars from the carrots, leaving them slightly caramelized.
Roasted Carrots
2 pounds carrots, peeled (about 7 to 9 medium to large carrots)
1 tablespoon vegetable oil
1/2 teaspoon salt
1/2 dried thyme (optional)
1. Adjust the oven rack to the middle position and preheat the oven to 425 F.
2. Slice carrots diagonally into 1-inch-thick slices. Slice any thick pieces in half lengthwise so that everything is roughly the same size.
3. Combine carrots, oil, salt and thyme in a bowl and toss well to coat evenly.
4. Transfer carrots to foil- or parchment-lined rimmed baking sheet and spread in a single layer.