Boomtown Biscuits & Whiskey is set to close its Pendleton location on Jan. 23.
Owner Christian Gill made an announcement on Facebook Monday morning, writing "​​Due to all of the surrounding circumstances that have plagued the industry over the last two years, it is untenable for us to continue in this environment."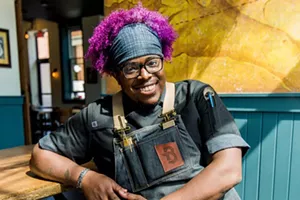 Boomtown opened its original location in Pendleton in 2018 (find our original review here) and announced the opening of a second location in Union, Kentucky in July.
Gill says the Union location will remain open "to provide 24k gold service and the consistency and high quality of the food we create."
Fans of Boomtown are expressing their sadness on social media for the closure of the southern comfort spot. Just an hour after Gill posted the announcement to Facebook, there were already over 350 reactions to the post.
"I am so sad this door is closing and the loss it leaves in it's wake, but very grateful we still have Boomtown in Union which we will continue to support," Kim Ochs commented.
"My heart aches for the pain this has caused. Whatever I can do to be a supporting friend and customer I'll do my part. Great memories there," wrote Justin Thomas.
Boomtown Biscuits & Whiskey is located at 9039 U.S. 42 Suite H in Union, Kentucky. Find more information at boomtownbiscuitsandwhiskey.com.
Sign up for our weekly newsletters to get the latest on the news, things to do and places to eat delivered right to your inbox.