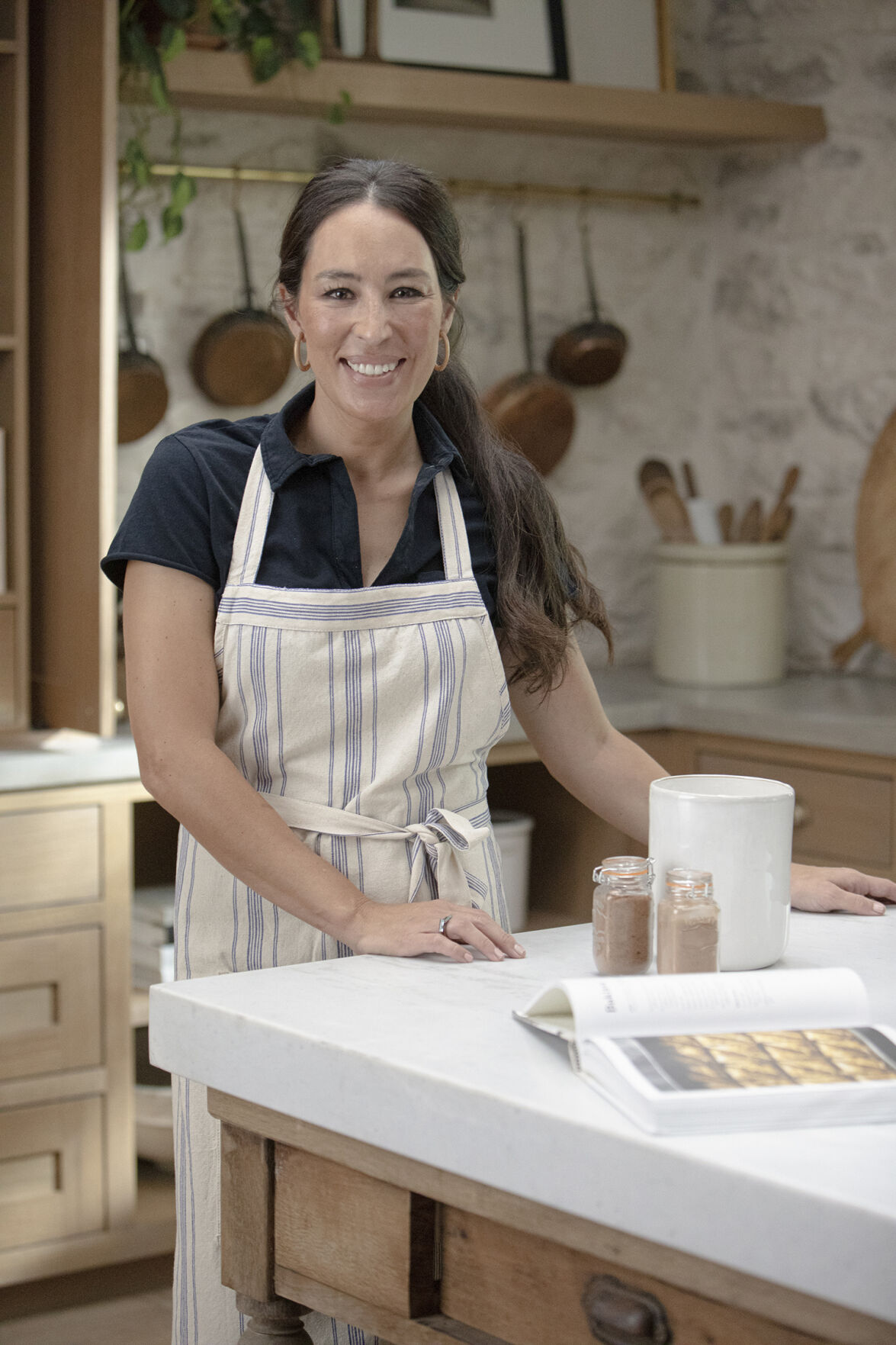 Fans of Chip and Joanna Gaines' home renovation series "Fixer Upper" or Joanna's recipes, found in her best-selling cookbooks, can get fresh samples of both in television previews this week.
Joanna's new show for the upcoming Magnolia Network, "Magnolia Table with Joanna Gaines," will get a two-hour preview on the Food Network starting at 6 p.m. Sunday. Created by the Gaineses in the years since "Fixer Upper" ended a successful four-year run on HGTV in 2018, the Magnolia Network, taking over the DIY Network cable channel, will offer new series touching on home and building restoration, urban farming, restaurants, gardening, cooking, family and human inspiration.
Sunday's preview starts with "The Making of Magnolia Table," an hourlong account of how the show starting, including the Gaines' restoration of a former grist mill outside Valley Mills, followed by the series' first two half-hour episodes.
The episode titled "A Family Tradition" has Joanna preparing a meal of the Lebanese dish fatayer with hummus, Lebanese salad and baklava, one from her childhood, followed by "A Friendsgiving Feast" that has her cooking "Friendsgiving casserole," green beans amandine, cranberry sauce and cherry almond crisp.
"Magnolia Table with Joanna Gaines" focuses on how food brings people together.
"With just one bite, food can bring you back to a specific moment in time," she wrote in a press release describing the series. "Season one of my cooking show is filled with tried and true, family favorites that do just that. Recipes that remind me of my childhood, or my heritage, or lazy Saturday mornings at home with my family."