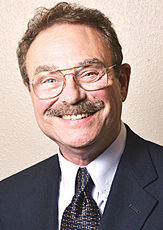 "Recently, some of the largest manufacturers of opiates have entered into multi-million dollar settlements for their role in facilitating America's opiate epidemic," began an email from "Pete."
"Shouldn't the same reasoning be applied to television cooking programs which contribute to the obesity epidemic? Laura, my wife, and our three children have become terribly obese after watching these TV shows, especially America's Test Kitchen and Cook's Country, where, like Rachel Rey, the hosts have become obese before viewers' eyes.
"Laura watches these programs and then prepares meals using their recipes. I tell her, 'Just look at the hosts, how obese they have become. This isn't normal, it isn't ok, and it is dangerous. You have hypertension and are diabetic.' She says, "They seem ok with being fat, and I am too.'
"Mr. Beaver, I am not fat-shaming my wife, but it is as if she is addicted to the calorie-dense food the hosts prepare.
"Why don't the producers of these programs think of what their recipes are doing to viewers who make the dishes? Why don't they encourage much healthier eating? I wrote the programs and asked those questions, but never got a reply. Perhaps you might have better luck."
At home, we watch these shows–purely as entertainment–but I can't argue with a thing that Pete says. He raises some very timely questions. I emailed the programs' media rep, Brian Franklin and asked why no one replied to Pete and got no response. Later, I again wrote, but instead of addressing these serious health concerns, his flippant response was: "Attacking and criticizing the appearance of anyone, let alone our hosts is not worthy of a response."