Hot fudge sauce: In a saucepan, combine 3/4 cup of granulated sugar, 1/2 cup of evaporated milk, 2 tablespoons of salted butter, 2 tablespoons of light corn syrup and a pinch of sea salt. Cook over medium heat, stirring constantly, until the sugar is melted. Add 1/2 cup of milk chocolate chips and stir until melted. Remove from heat and drizzle over ice cream when the sauce is still warm. (From "Magnolia Table: A Collection of Recipes for Gathering" by Joanna Gaines.)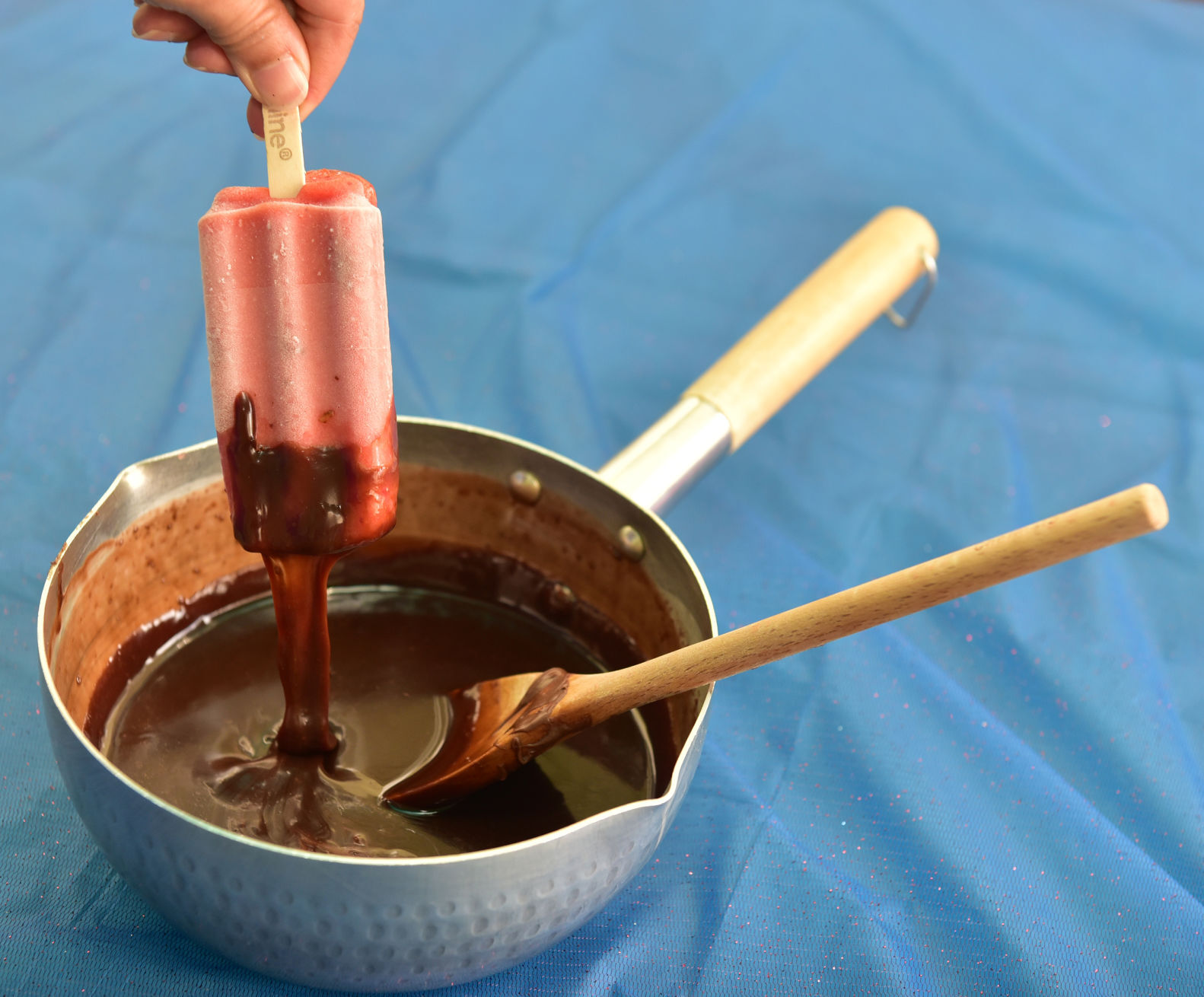 Best with: mint, black raspberry, peanut butter and, of course, coffee, vanilla and chocolate ice creams. Dip fruit ice pops like strawberry and blueberry into it, too.
White chocolate sauce: In a heatproof metal or glass mixing bowl, add 1 (7.5-ounce) jar of marshmallow creme, 3 ounces of chopped good white chocolate, 1/4 cup light corn syrup, 2 tablespoons heavy cream and 1/4 teaspoon salt. Place the bowl in a medium-sized pot that has about 2 inches of simmering water. Stir the ingredients until they melt and become smooth. Take the bowl off the heat and add 1/2 teaspoon of vanilla extract. Stir to combine. (From the blog "Baked Bree.")
Best with: Chocolate and coffee ice cream. Also stands out on brightly hued sorbets like strawberry, grape, orange and mango.
Nutella hot fudge sauce: In a small saucepan over medium heat, add 1 cup of heavy cream, 1/4 cup of corn syrup and 1/2 teaspoon of salt. Cook until just simmering, stirring occasionally. Remove from heat and whisk in 1 (13-ounce) jar of Nutella and 1 teaspoon of pure vanilla extract. After a minute or so, the Nutella should melt into the cream and become a thick, smooth sauce. Serve warm over ice cream. (From the blog "Lauren's Latest.")