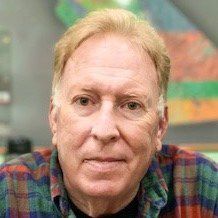 COVID-19 has meant many Californians are struggling to stay healthy, keep their jobs and put food on the table. In this moment, organizations that provide food to the needy are serving more Californians than ever before.
So why has the state chosen now to dramatically change the way commodities are distributed to food banks?
The California Department of Social Services is awarding a multimillion-dollar, no-bid contract to an unproven entity – CalFoods Logistics – that formed about five months ago. As of Jan. 1, CalFoods Logistics will be responsible for distributing millions of pounds of food to food banks throughout California, despite not having a warehouse suitable for fresh food or any experience running an operation of this magnitude.
I'm ringing the alarm bell for anyone who will listen.
For 30 years, the nonprofit organization that I lead, California Emergency Foodlink, has distributed food from the U.S. Department of Agriculture on behalf of the California Department of Social Services. With our fleet of trucks, we help feed 400,000 families every year, delivering dried and fresh goods to food banks from our warehouse in Sacramento, a facility that was gifted to us by the federal government and which we humbly use rent free.
It would be easy to dismiss our concerns as sour grapes, but the reality is that the state has not acted appropriately. Government officials and the public should know what's happening, regardless of who receives the contract.
First, under state law, The Emergency Food Assistance Program is supposed to be overseen by a 22-member advisory board subject to open meeting requirements. But as far as we can tell, this board has never existed. The Governor, Assembly Speaker and Senate President Pro Tem are all responsible for making appointments to the board. Why doesn't this advisory board appear on the governor's appointments list?