Keke Palmer has never been one to shy away from a controversial stance, but the entertainer's tendency to be outspoken found her receiving backlash online from fans this morning. Her turbulent Monday began when the singer/actress/TV personality posted a tweet about users of EBT Cards and their eating habits.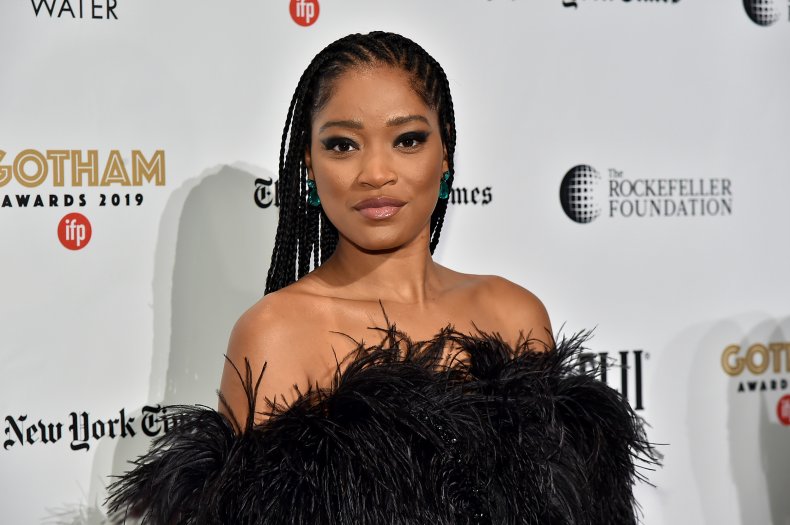 Her post read, "Imagine if you EBT card could only work on healthy items."
Electronic Benefits Transfer (EBT) is an electronic system that allows a Supplemental Nutrition Assistance Program (SNAP) participant to pay for food using SNAP benefits (also commonly known as Food Stamps). It's a service provided for people who require assistance buying food for their households.
Palmer's post seems to imply that people using such assistance aren't making the best choices when filling up their grocery carts. After fans criticized her inflammatory comment, the Hustlers and Joyful Noise actress followed up with more tweets to clarify her original message.
At first, she offered healthy suggestions for people who asked what she expected them to eat.
She then hinted, jokingly, while tagging Kamala Harris, that healthy foods should be free for those with EBT benefits.
When many of her followers accused her of being privileged, Palmer went on the offensive.
She went further in explaining clearly that she doesn't come from a place of privilege and mentioned members of her own family have needed EBT before.
While coming across as kidding when she tagged Harris earlier in the exchanges, Palmer nonetheless continued replying that she believes healthy foods should in fact be free for those who need it.
Palmer stated part of the problem is that people from poorer areas don't have access or information about healthy food options.
Even while defending her position, Palmer pointed out that she felt like she was being attacked with various posts like this:
The theme was a common one as her posts continued…
She tried to end things on a conciliatory note, apologizing if anyone was offended by her comment, though still holding firm in what she says was her original intent.
She still felt like her main point was being lost, so she tried to spell it out more than once.
She wanted her astrological sign left out of the conversation, though. (She released Virgo Tendencies, Pt. 1, the first part of two planned EPs, at the end of August.)
Throughout the barrage of tweets and replies, Keke directed fans and critics to her Instagram page for more context about her original Twitter post. She maintains she meant people should be more aware of what they put into their bodies, saying many shoppers are unaware of how much sugar is really in their food.
Palmer is next set to start filming the thriller Alice, which co-stars Sinqua Walls, Jonny Lee Miller, and Common.