CEDAR CREEK — Mickey and Dana Kindred share similar goals with longtime friends Ryan and Tracie Henrie. The families first met while living in Arizona as they both adopted their youngest children around the same time, according to Tracie Henrie. They realized they shared similar goals of wanting to raise healthy, natural foods for their families and for others.
Tracie said that she and Ryan first traveled to Idaho County to help the Kindreds move here in 2014.
"We saw the area as a best kept secret" said Henrie.
Soon after, they began looking for land, settling on Hangman's Road, east of Harpster. The Kindred's daughter, Sabrina, married the Henrie's son, Ty a few years ago and the two families now share a granddaughter, Charlea, further connecting the families.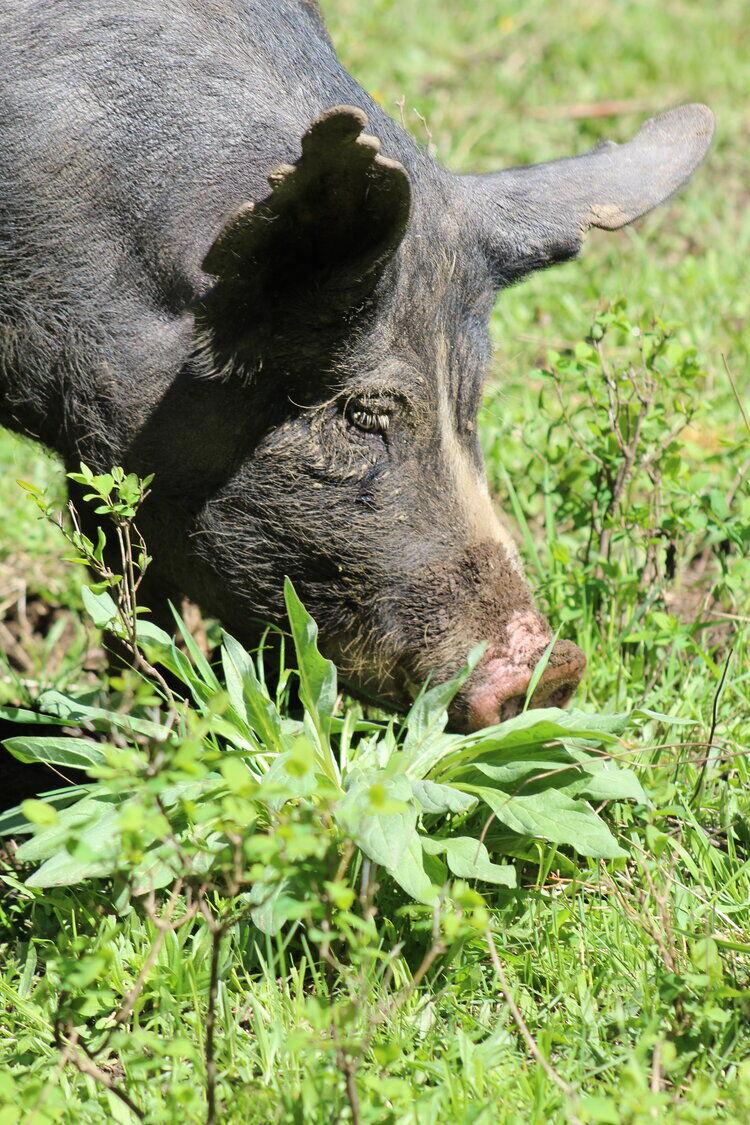 The families share the attitude "If you succeed, I succeed." They help each other out and share equipment.
Ryan echoed that, saying "we encourage each other, bounce ideas off each other." Mickey added, "We just jumped in and figured out as we went along, reading a lot of books and watching YouTube videos. They have also learned some things from Ethan O'Leary, who grew up on a local ranch and works with the Kindreds.
"We really wanted to work as a family, where the kids could be involved to develop a work ethic. We wanted to produce healthy foods for us, develop healthy foods for others" said Mickey, who raises chickens, eggs, cattle and pigs on a 160-acre property they lease in the Cedar Creek area.
The Henries raise chickens, eggs and grass-fed beef on their Henrie family farm property.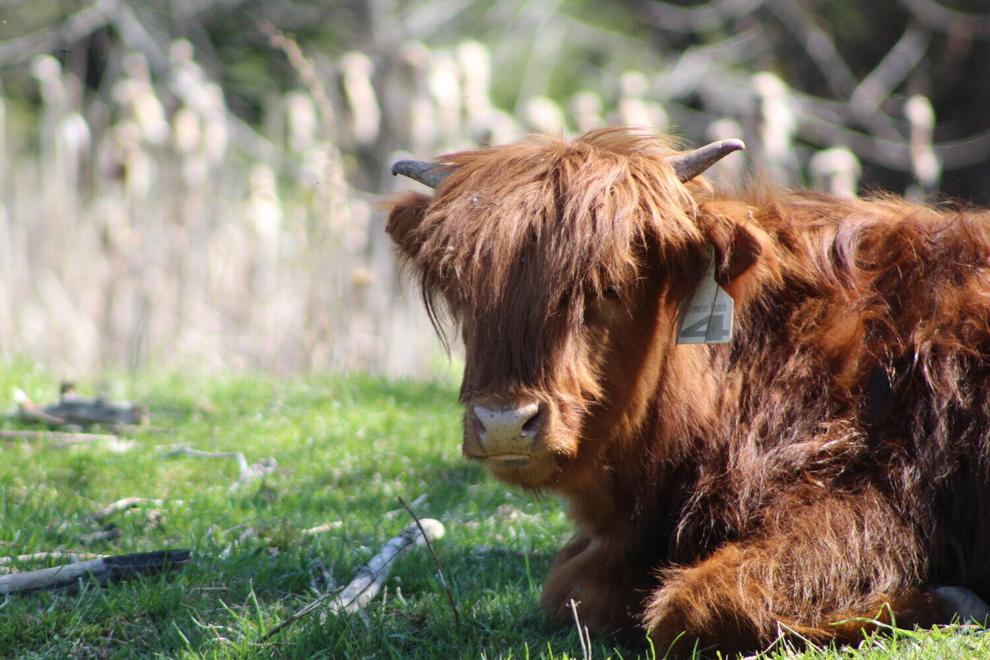 "Our farms focus on clean healthy, nutrient-dense meats. All of our meat chickens, pigs and cattle are raised on pasture and we don't use any kind of hormones, vaccines, or antibiotics," said Mickey. Dana added that commercial pigs are often raised on concrete. "Pigs are meant to root around. We are raising them more humanely. They are eating roots and blackberries in the forest," she added.
The animals forage through dozens of grass species, a cornucopia of wild herbs, shrubs, blackberry & raspberry bushes, wild plum trees, wild apple trees, and organic vegetables in the garden They drink from natural springs and streams on the property.
"We reassure people we do on-farm slaughter," Mickey said, "which puts less stress on the animals." On butchering days, they invite other families to join in for fun and fellowship. Tracie added "It's important for kids to see where food comes from." Sabrina and Ty do the on-farm butchering for both families.
Mickey said that getting started, "marketing has been the challenge, to get the word out." He added "a lot of our local customers are so supportive. People thank us and encourage us." The Kindreds sell through their website, while the Henries primarily by word-of-mouth. They sell both to restaurants in the Moscow area and directly to consumers, according to Mickey. "One of the greatest benefits is the relationships we have created in getting to know our customers and networking together as friends and neighbors," concluded Mickey.
Tracie Henrie said, "A lot of our customers are cancer survivors, so they look for that specific healthy food. They've been through hardship, they understand that there is a difference." Kindred noted the ability to ask questions regarding how we raise our animals is an added benefit to the consumer, to know what you are eating.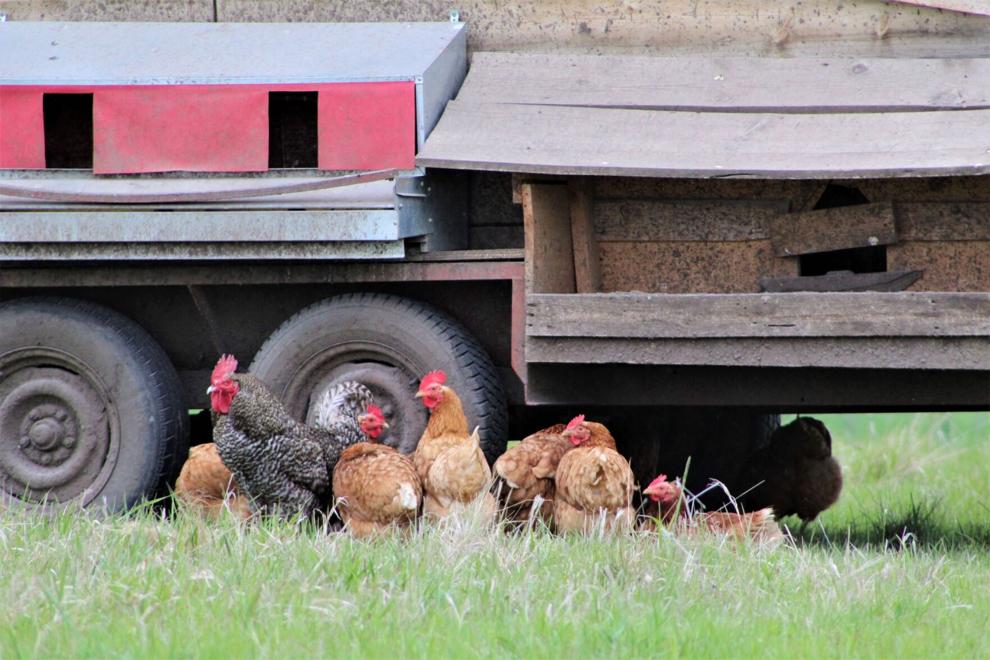 The families sell their eggs at local grocery stores in Grangeville, Kooskia and Kamiah. Mickey admits their prices for meat and eggs are higher than commercial products. Mickey noted "we don't get government subsidies like big agriculture." Recognizing that not everyone can afford a bulk purchase of meat or have a big freezer to store it, Kindred Family Farms now offer monthly "protein boxes" that come in various combinations of pork, beef and chicken.
Many of Kindred's clients are in Moscow where he makes deliveries once a week. "Moscow really supports local farmers. We buy grains, everything we can locally. When people buy from us, they are not just supporting us, but supporting other local business." Mickey believes that an added benefit is that buying locally "helps preserve small farms and sustain rural communities."
"Our journey has had its highs and lows, but knowing God is by our side all the way has been such a comfort" concluded Kindred.
•
For information, you can go to www.kindredfamilyfarm.net or contact the Henrie's farm by email at [email protected].