I began with an entrée that is worthy of serving to company but is quick and easy enough to make on a weeknight. I call it Chicken with Roasted Corn Sauce, the name does not do it credit. Recipe names are hard.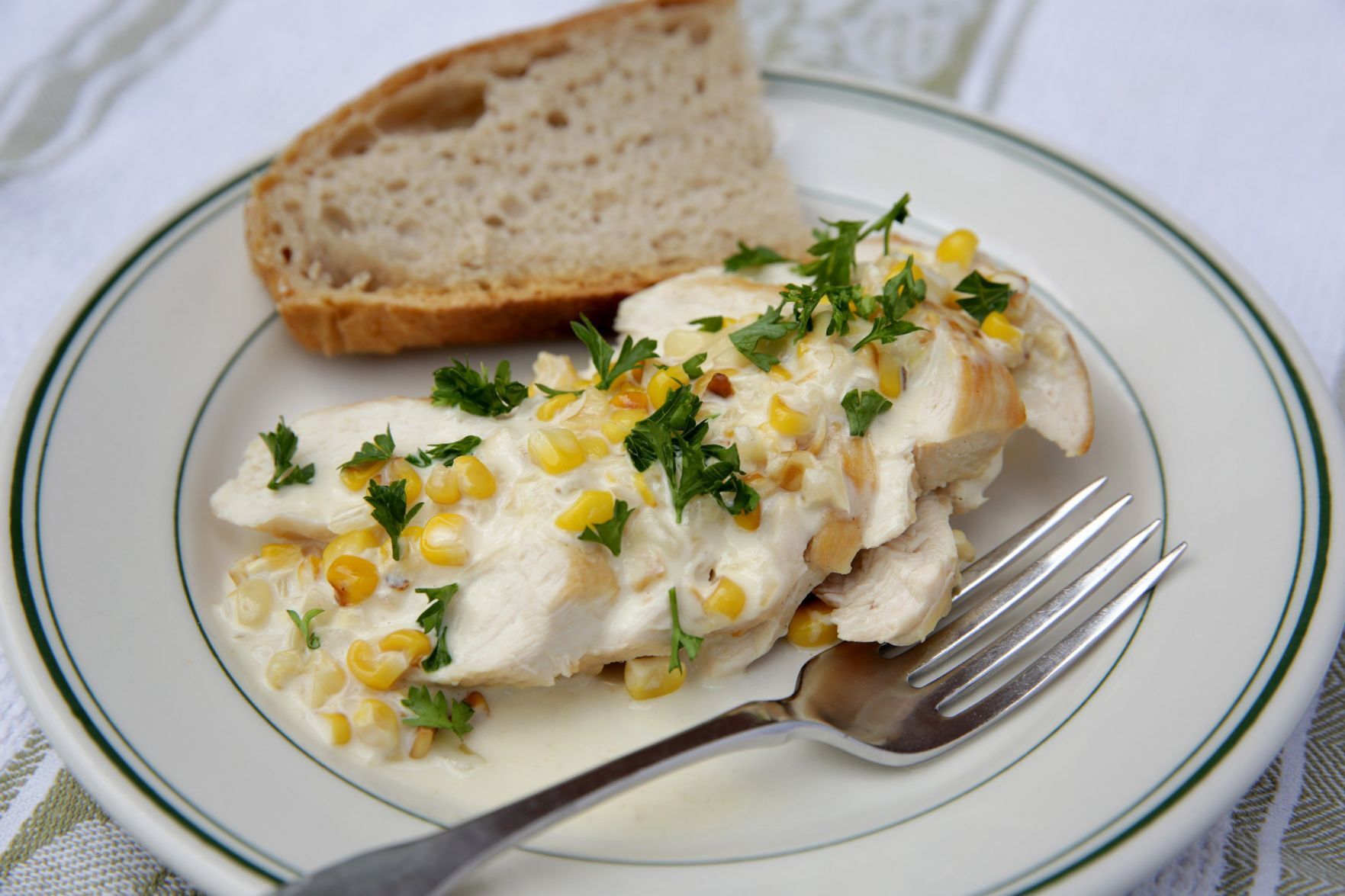 The sauce is actually made with Dijon mustard, cream and white wine (but that's too many words to put into the title). Dijon cream sauce is a classic with chicken, and I just added corn for an additional irresistible layer of deliciousness.
The sauce requires whipping cream (any lighter cream cannot be simmered), so it is quite rich. It's not an everyday dish, but if you want to splurge it is definitely the way to go.
Just don't say it has a creamed-corn sauce. It may be technically true, but if just sounds too inelegant.
For the other dish using a creamed-corn sauce, I put it on penne pasta. The biggest difference between the chicken dish and Pasta With Corn and Cream, other than the lack of chicken, is the ingredient that provides the bass note to the sauce.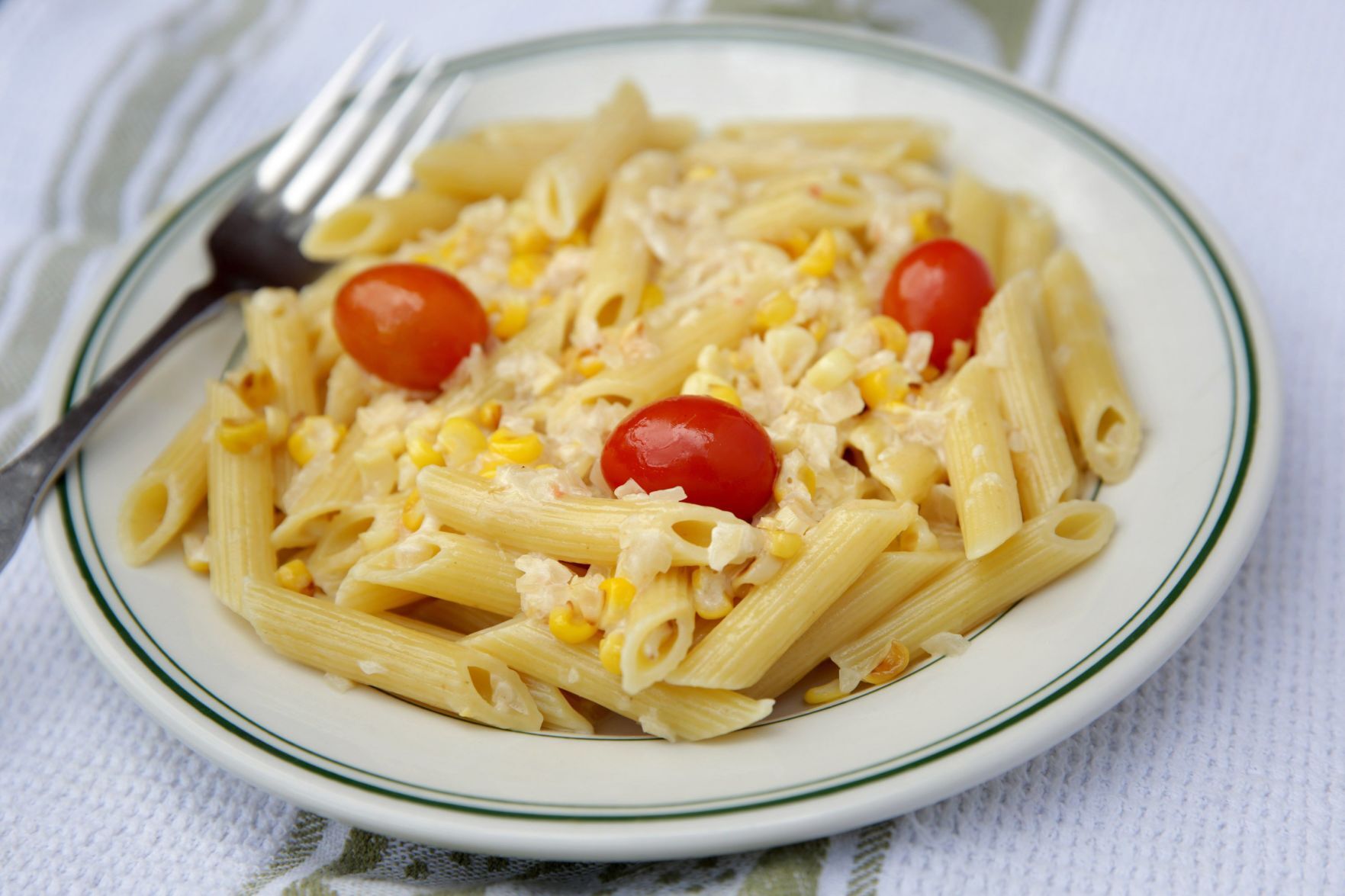 Unlike the chicken dish, which makes exquisite use of Dijon mustard, the pasta dish is more rustic in its reliance on onions. Sautéing onions brings out their subtle sweetness, which is what makes Pasta With Corn and Cream so delectable.
The other two pan-roasted corn dishes I made were inspired by the flavors of Mexico.