A new project coordinated by international NGO Million Dollar Vegan and vegan charity Viva! is supported by prominent figures including vegan Labour MP Kerry McCarthy and Robert del Naja (known as 3D) of Massive Attack, to provide meals for 2,000 people in need and bring attention to the risks associated with animal products.
As part of World Vegan Month, the campaign takes place in Bristol, voted most popular city in the world for veganism in terms of Google Search data, to highlight the risks of animal agriculture to public health. Three quarters of all emerging infectious diseases come from animals, and pandemic experts are increasingly expressing serious concern about the dangers of intensive poultry and pig farms.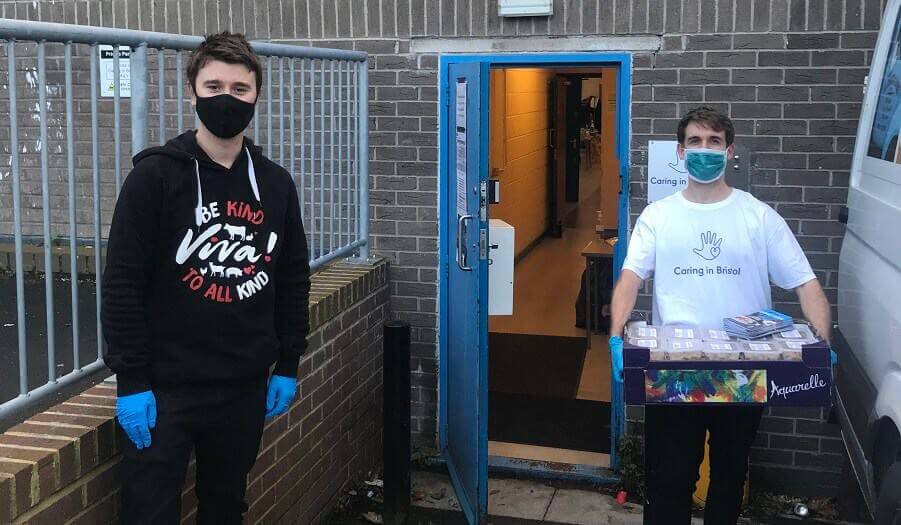 The food was supplied by Bristol's Kabala Kitchen and Suma, a wholefood vegetarian co-operative, to support families and individuals most affected by the Covid-19 pandemic. Million Dollar Vegan and Viva! will be taking 2,000 ready meals and hot meals – including burritos, curries and stir-fries – to local charities: Caring in Bristol, FareShare, and Bristol Soup Run Trust as well as foodbanks across the city. 
Robert del Naja (3D) of much loved UK music act Massive Attack, once rumoured to be the real identity of graffiti artist Banksy, says: "It's easy to feel despondent about many global issues but if we can help reduce climate change, protect the planet and prevent future pandemics just by eating a vegan burrito, then things aren't so bad after all."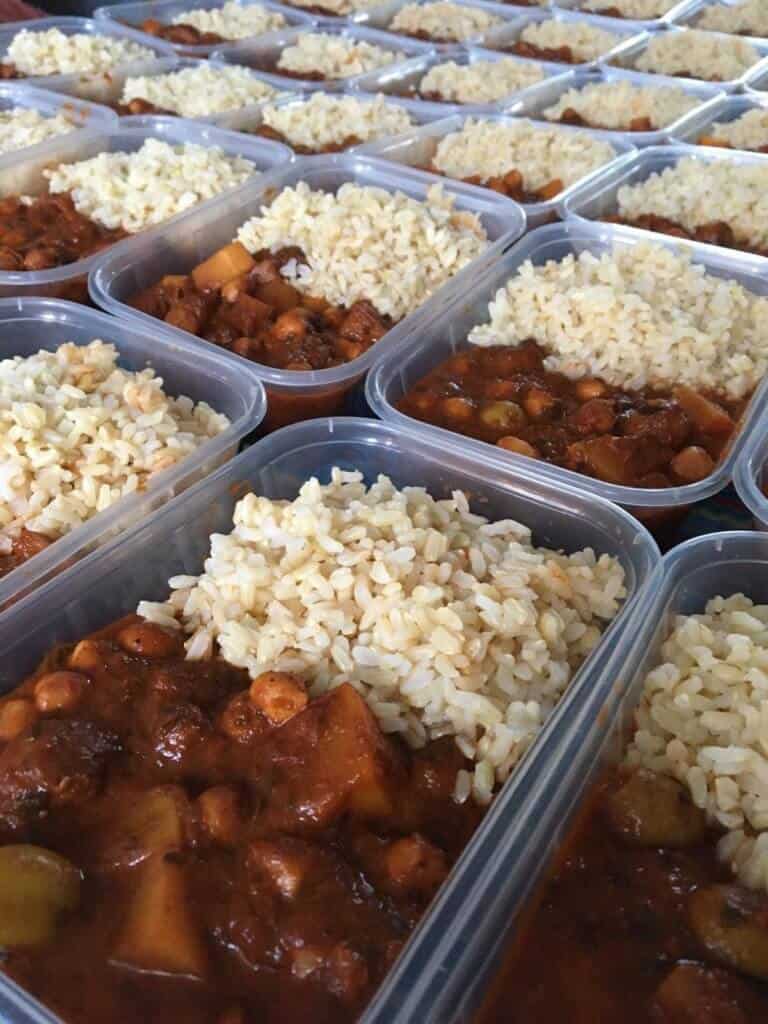 Million Dollar Vegan is urging people to eat plant-based foods to #TakePandemicsOffTheMenu while Viva! has launched its End Factory Farming Before It Ends Us campaign. Sir David Attenborough also raised these issues in his recent documentary, A Life On Our Planet, where he urged: "We must change our diet. The planet can't support billions of meat-eaters."
Says Kate Fowler, Director of Communications at Million Dollar Vegan: "What we choose to buy and eat has profound consequences that go way beyond our taste buds and waistlines. It affects our own health, the health of our planet, how long we will have workable antibiotics, when another pandemic will come, and whether we will be able to slow down climate change. These are the biggest issues we face, but we are not helpless. We can each play a part in protecting ourselves, our planet, and our future."
Says Will Sorflaten, Campaigner at Viva!: "Veganism is empowering; it is the most beneficial change any individual can make on the climate crisis, on food hunger, on our health and it massively reduces our risk of suffering through another pandemic. It can all start with a few more vegan meals a week or quick fixes like swapping dairy for plant milks. If you're interested in trying veganism out, whether for planet, health or animals, check out 7dayvegan.viva.org.uk to start your journey."
Related Articles