TUPELO • The Mississippi State Department of Health announced on Thursday that it will close all 81 of its Women, Infants and Children (WIC) food distribution sites throughout the state, which serve around 85,000 Mississippians enrolled in the program, in the months ahead.
Approximately 70 positions will be eliminated as a result of the closures.
"This comes as WIC clients throughout the nation are being transferred to the use of electronic banking and a debit card for food purchases due to a federal mandate," MSDH said in a statement, Thursday.
The plan was announced in 2019 and was originally planned to start in 2020. Mississippi is one of only a few states that still uses distribution centers and paper vouchers.
As the physical WIC sites are phased out, eWIC cards will be given to clients, offering them the choice to purchase food and infant formula at approved locations. The list of products the cards can be used on will also be expanded.
That process has already started in Mississippi. WIC food centers in Tupelo, Hattiesburg and Meridian closed on March 31 after the transition to eWIC was completed.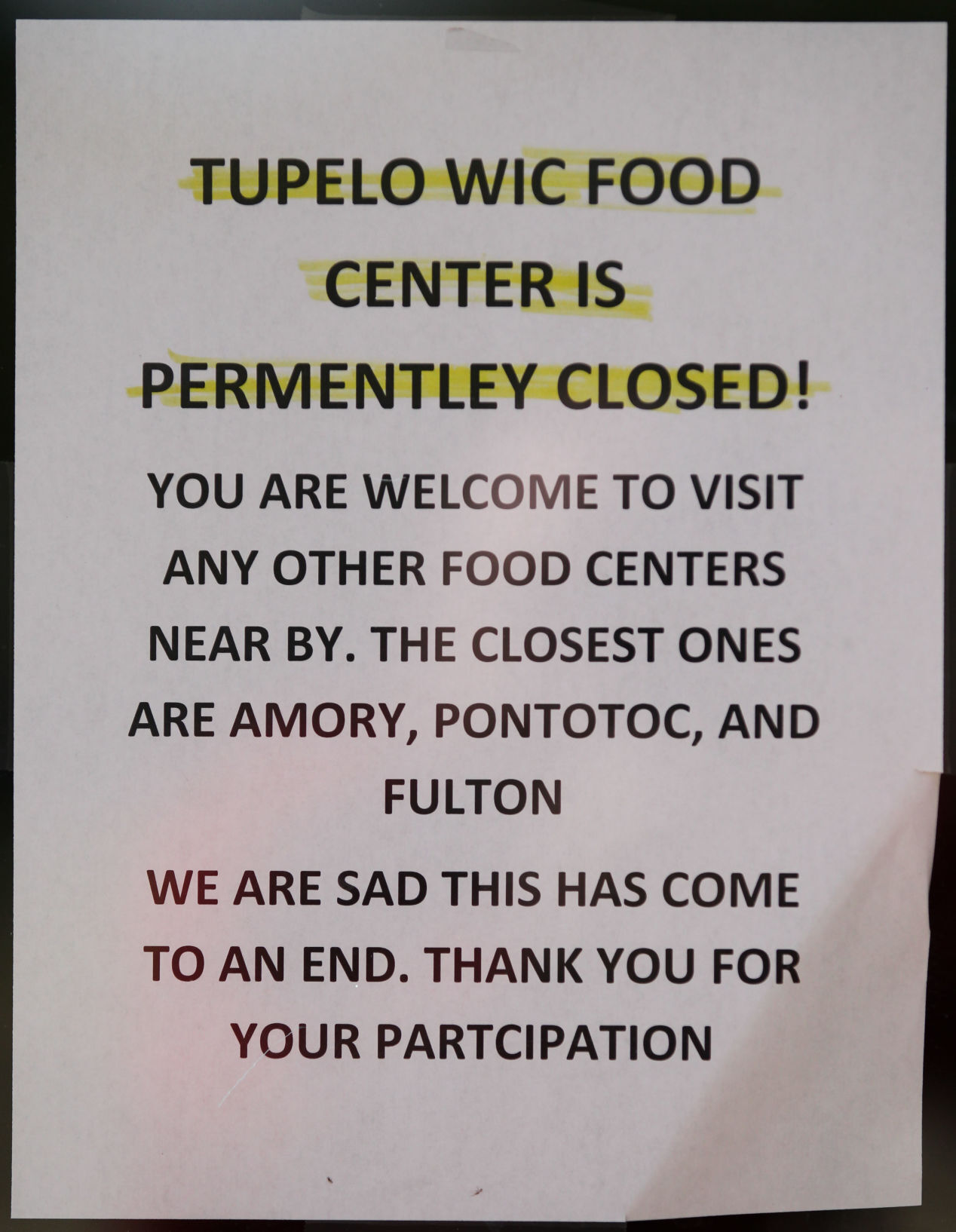 A sign posted on the front door of the Tupelo WIC Food Center building in April notified WIC clients that the center is permanently closed. The sign refers them to alternate centers in Amory, Pontotoc and Fulton.
The eWIC phased rollout will take place statewide over the coming months. For now, clients will have paper vouchers to take to the existing food centers for WIC food.
The food distribution sites will be permanently closed by late summer and early fall, MSDH said.
WIC's emphasis is on healthy eating for mothers and children. eWIC cards can be used to purchase the following items: milk, cereal, yogurt, juice, eggs, cheese, peanut butter, beans, whole wheat bread, brown rice, whole wheat pasta, whole wheat and corn tortillas, fresh, frozen or canned fruits and vegetables, baby formula and baby food.
MSDH announced the closure of 12 food centers, including those located in Rosedale, Ruleville, Okolona, Ackerman, Hollandale, Leland, Raymond, Dekalb, Raleigh, Eupora, Columbus and Southaven, in August 2020. Those centers closed at the end of September 2020 as a result of either low participation or per landlord request. The food center in New Albany was also shuttered at the end of the year at the request of the building's landlord.
A list of WIC authorized vendors accepting eWIC payments can be found on MSDH's website by clicking the "Public Services" tab and selecting "WIC Nutritional Program" under the "Women's Services" section.