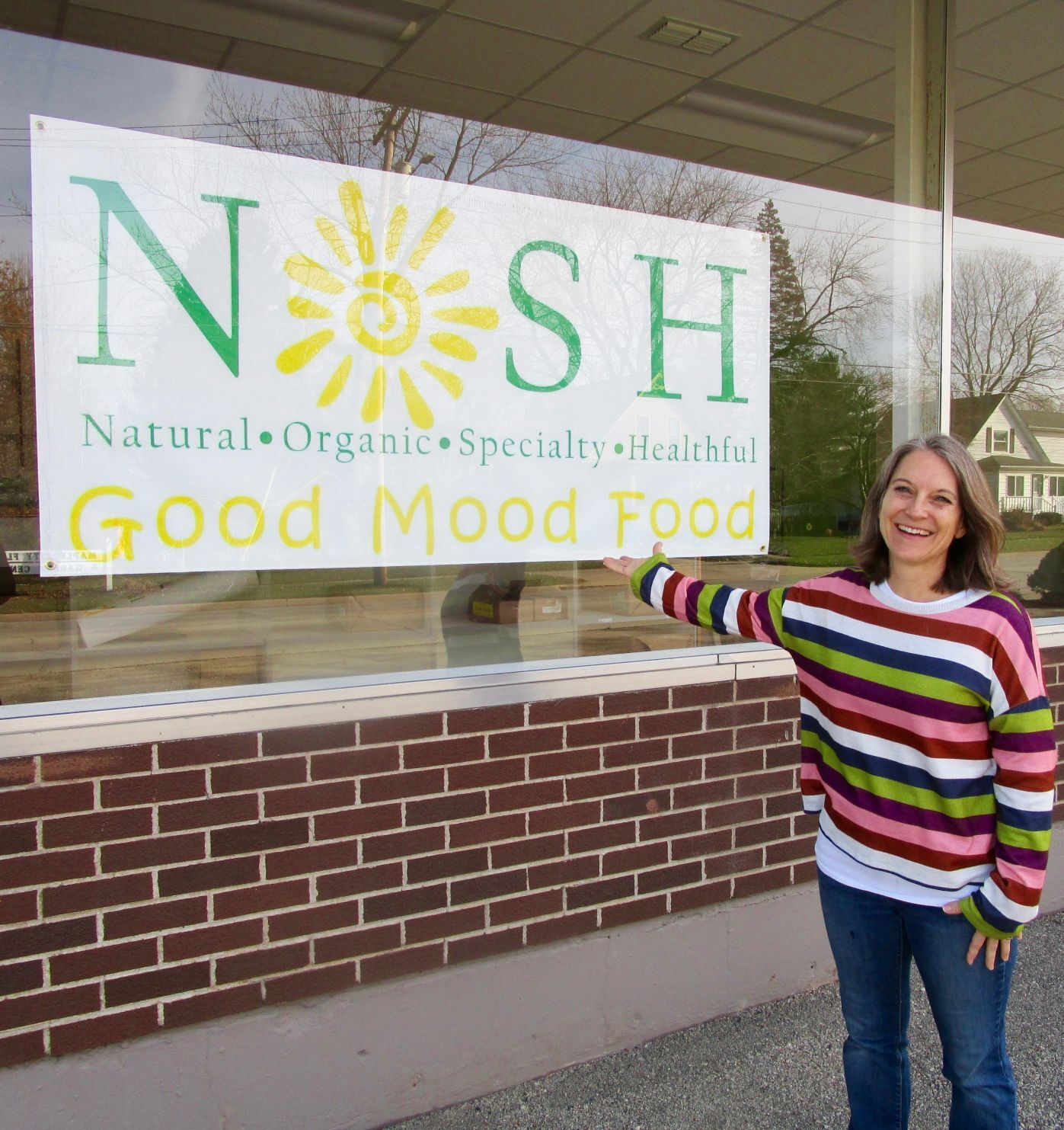 CLAUDIA LOUCKS

GENESEO — Tina Hernandez's philosophy is that you pay for quality food now, or pay for amplified medical needs later.
She and her husband, Patrick Hernandez, are in the process of opening a healthy food market — NOSH Good Mood Food. One definition of NOSH is to eat enthusiastically and NOSH is an acronym for natural, organic, specialty, healthful items.
"I have to calm my excitement as I have had such great feedback from folks that want to eat healthy, that I want to hurry the process along so we can get the store open," she said.
The store carries all types of food items, such as gluten-free, organic, dairy-free, vegan, all-natural; in addition to supplements, CBD, pet foods, non-toxic cleaning supplies, personal and beauty items, essential oils and other holistic items, gifts and gift baskets.
"We will launch with curbside pickup and I am working on the website now," she said. "Customers can place their orders online, pay for it from the convenience of their own home and we will deliver it to their vehicle, to minimize contact and mitigate the risk."
Support Local Journalism
Your membership makes our reporting possible.
"While being in the midst of the pandemic is a rough time to start a business, it is vital for NOSH to get started and help people. Now is a time like no other for individuals to build their immune systems and fuel their bodies with healthy foods," she said.