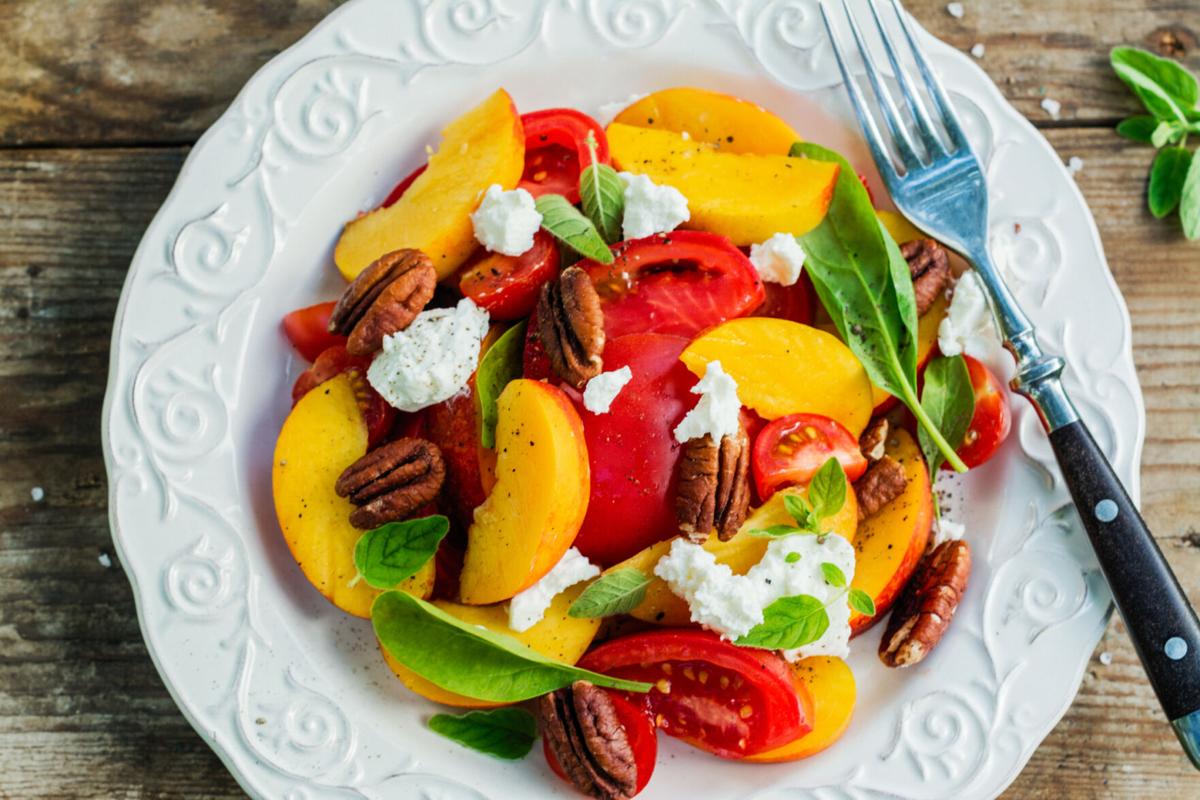 Robin Mather
Special to the Arizona Daily Star

I couldn't resist those pretty peaches at the farmers market last week. Big and rosy-cheeked, the peaches were a freestone variety. I bought a dozen with no clear idea on how I'd use them.
I could make a pie or a cobbler, of course. Many years of living in the Deep South makes peach cobbler top-of-mind for me, but I wasn't really in the mood for such a sweet, sticky dish. Furthermore, I had no interest in turning on the oven, so that ruled out peach pie, peach crisp, and peach slumps and buckles and grunts as well.
In long-ago years, my mother made peach chutneys to serve as a sideboy at her curry dinners; we also put her chutney on sandwiches and used it as a spread for crackers and so on. But gosh, peach chutney requires a lot of hands-on attention. The thought of canning chutney also made me swoon and fan myself in dismay.
Once upon a time, I made pint after pint of pickled peaches for my husband's delectation. He could put away a pint at a time, smacking his lips with delight as he fished them out of the jar. The pickled peaches were finicky to prepare, but we do such things for love. I don't really care for pickled peaches and haven't made them since we parted ways.
I don't eat much in the way of jam and preserves these days, so peach jam seemed like a waste of those pretty peaches. And again, the canning. In this heat?