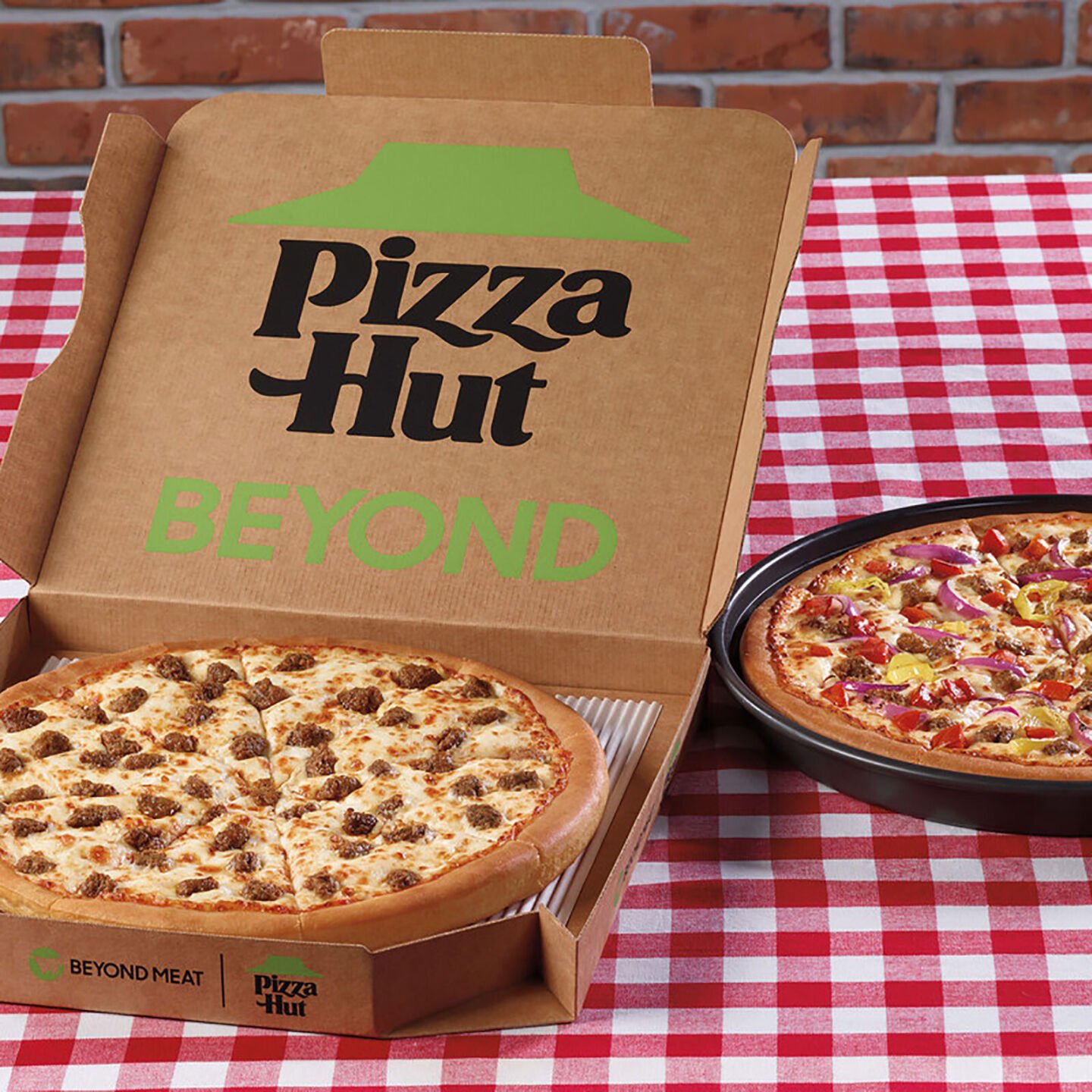 By Oliver Effron, CNN Business

Is it possible to make a sausage pizza without the sausage? According to Pizza Hut, the answer is yes.
On Tuesday morning, Pizza Hut, in a partnership with Beyond Meat, became the first national pizza chain to introduce plant-based meat pizzas across the United States. These new pizzas are now available at all American Pizza Hut locations and in select locations in London.
As part of the partnership, the fast-food chain will offer two new pizza options with a plant-based Italian sausage substitute: a "Beyond Italian Sausage" pizza (a cheese pizza topped with Beyond sausage crumble) and a "Great Beyond" pizza (a veggie pizza also topped with the sausage crumble).
Beyond Meat and Pizza Hut co-created the new plant-based meat option using a blend of garlic, paprika, and fennel seeds to mimic the taste of sausage.
"Our partnership with Pizza Hut is a category first and together we will continue to raise the bar on game changing product innovations as we introduce the delicious taste of Beyond Meat products to pizza fans nationwide," said Ethan Brown, CEO and founder of Beyond Meat.
Pizza Hut last year had tested a fake-sausage pizza using a different meatless substitute: Kellogg's Incogmeato. The company hoped it would attract customers who are concerned about the environment. Plant-based proteins use far less water and are responsible for fewer emissions than their animal protein counterparts.