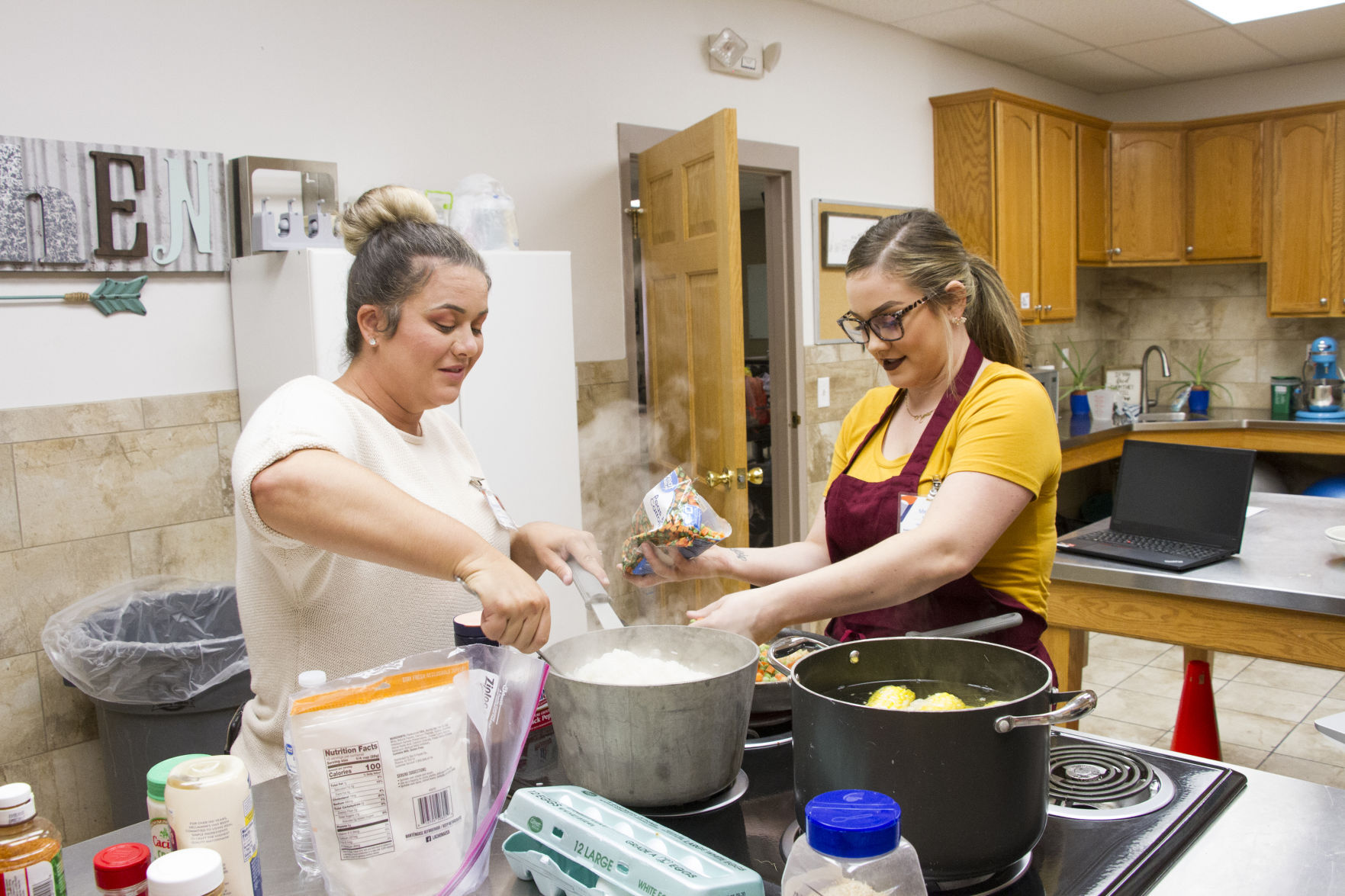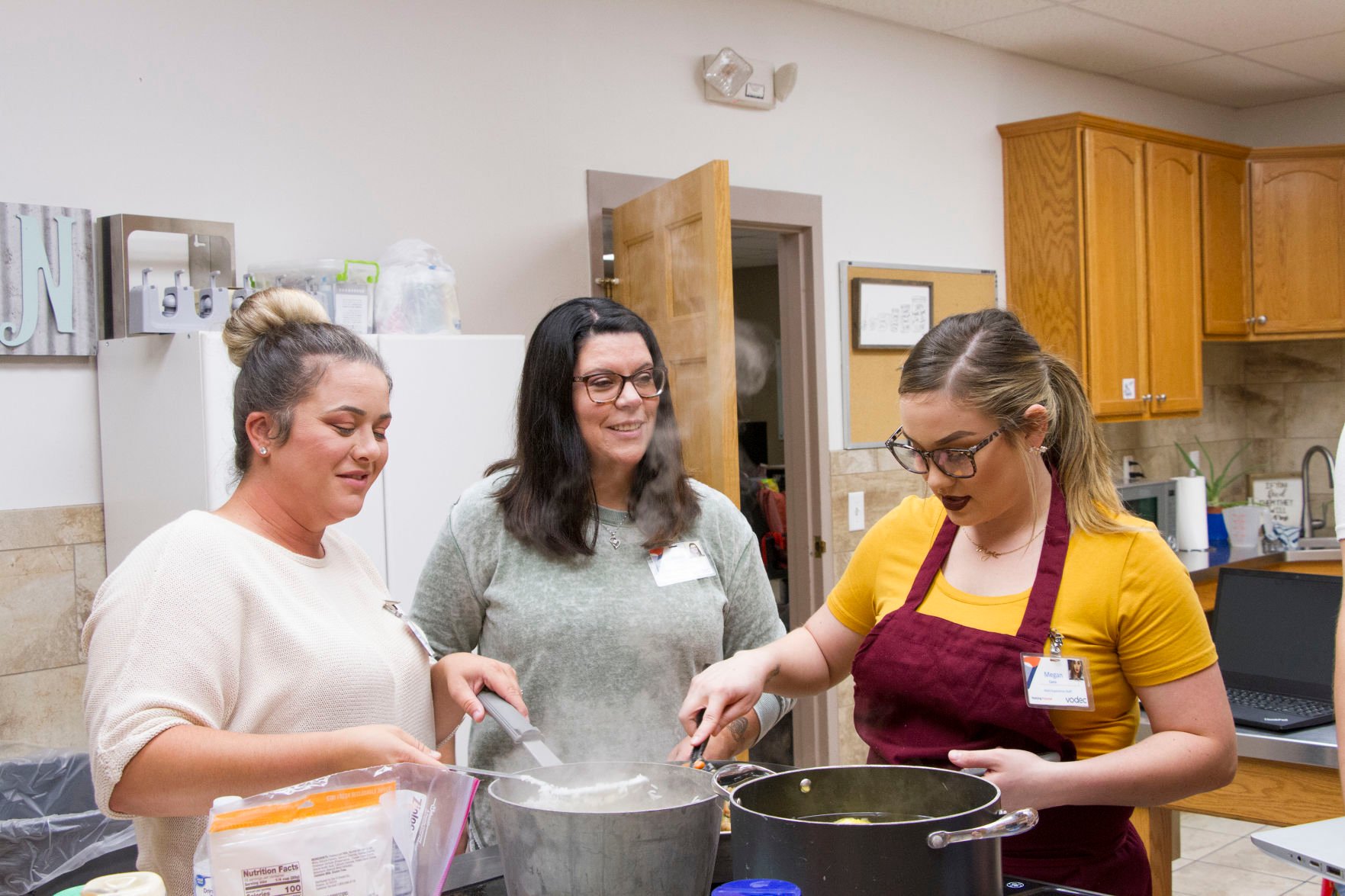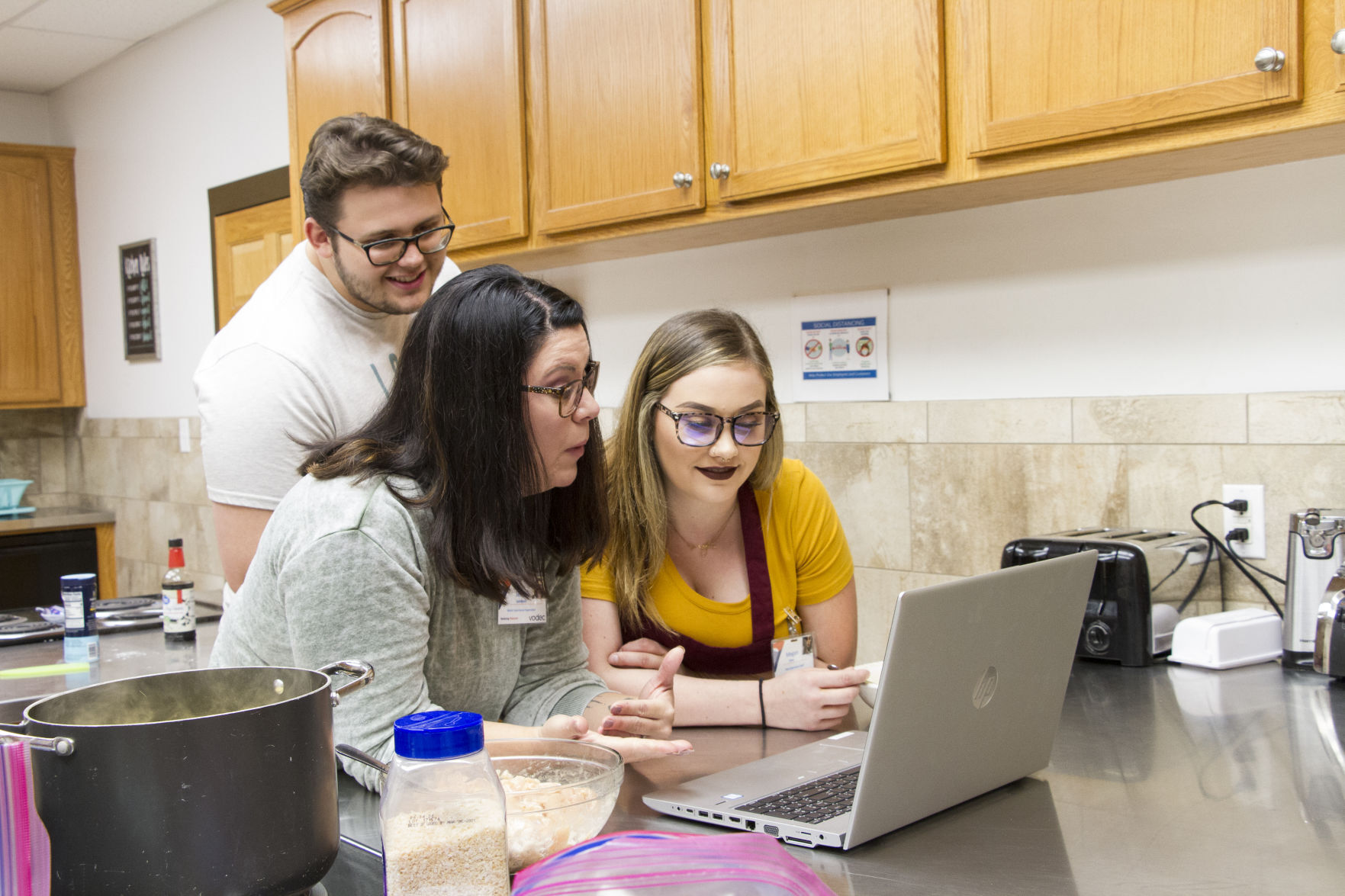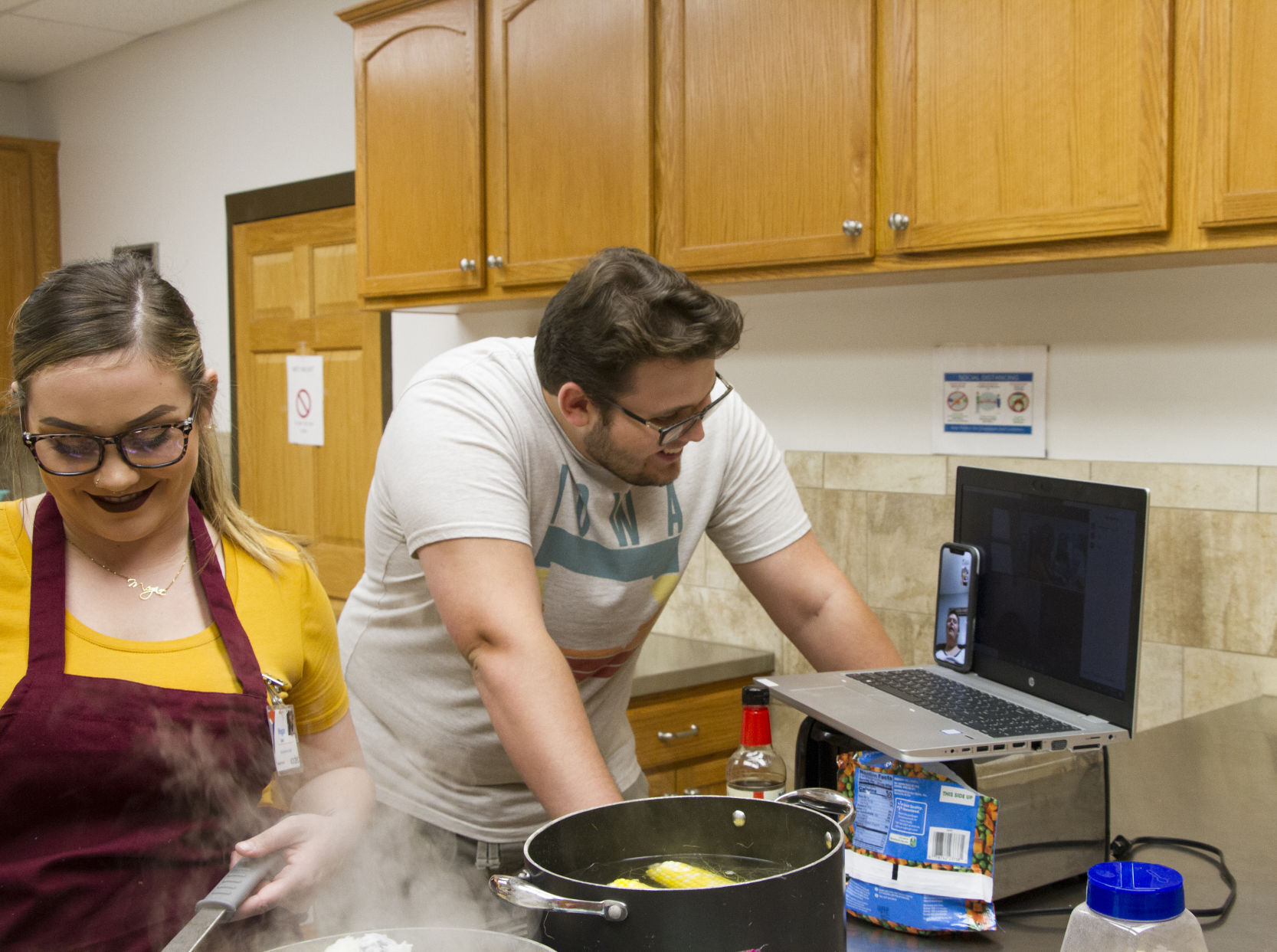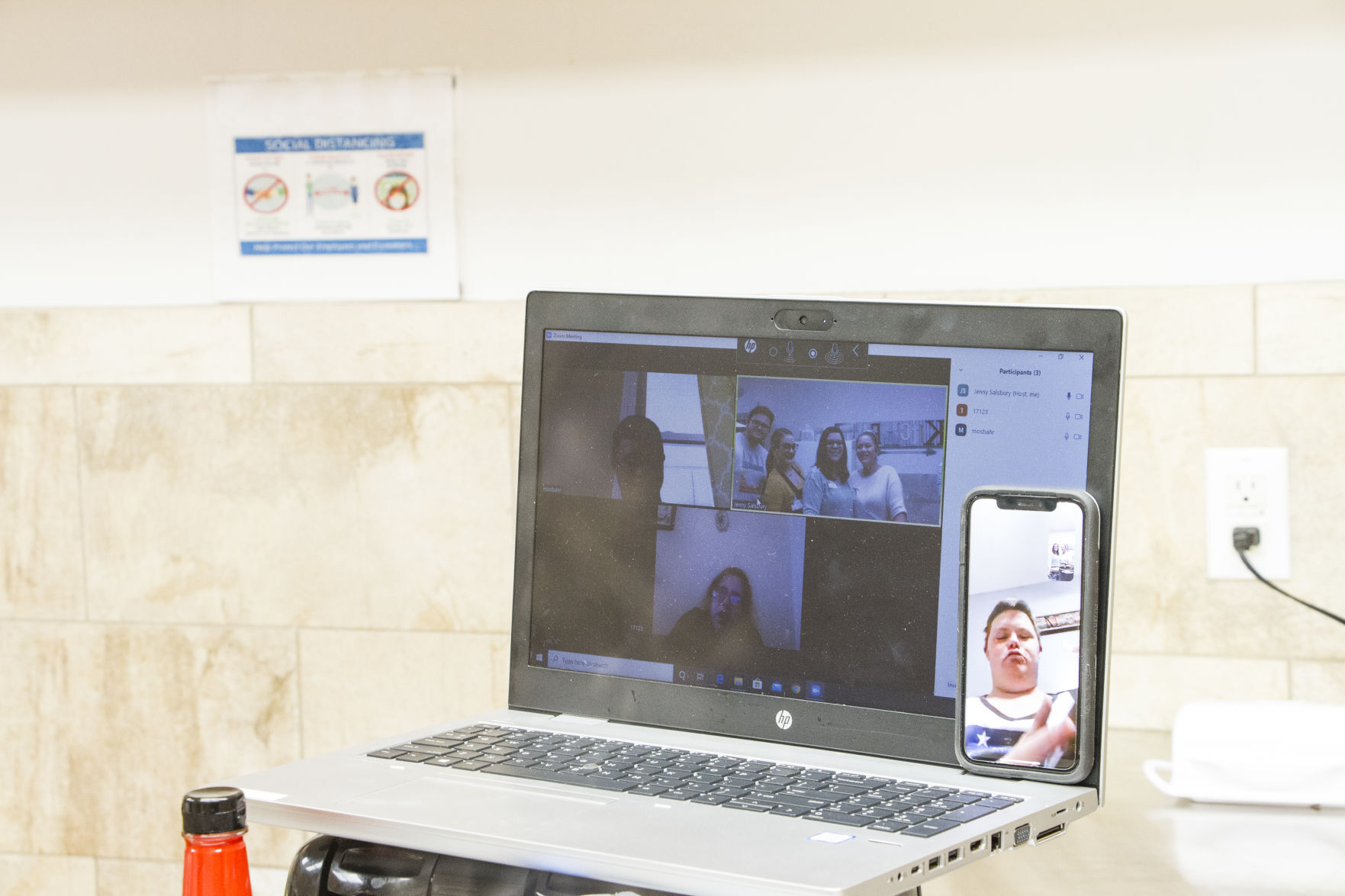 Students enrolled in the Adult Transition Program at Vodec — a private nonprofit in the heart of Council Bluffs that provides employment, residential and day habilitation services for people with intellectual or developmental disabilities — learned how to make a healthy, home-cooked Friday from behind the screen.
Peers in the transitional program have mild or moderate intellectual disability, but have recently left a high school setting and are now learning how to transition into the community, said Daryn Richardson, services development director.
Due to the COVID-19 pandemic, most of the participants' engagement between service coordinators and participants is done via Zoom — something that has uplifted the students and Vodec employees alike.
"Since April hit, we thought how we can keep them engaged if they aren't here," said Jenny Salsbury, day services supervisor.
The participants who joined the class on Friday — Cole Osbahr of Shelby, Logan Jensen of Underwood and Abby Woodward of Council Bluffs — chatted with Vodec employees as the smell of home-cooked street corn and chicken fried rice filled the air.
Richardson said the engagement is good for the staff too, because they are natural caregivers and want to connect with the participants.