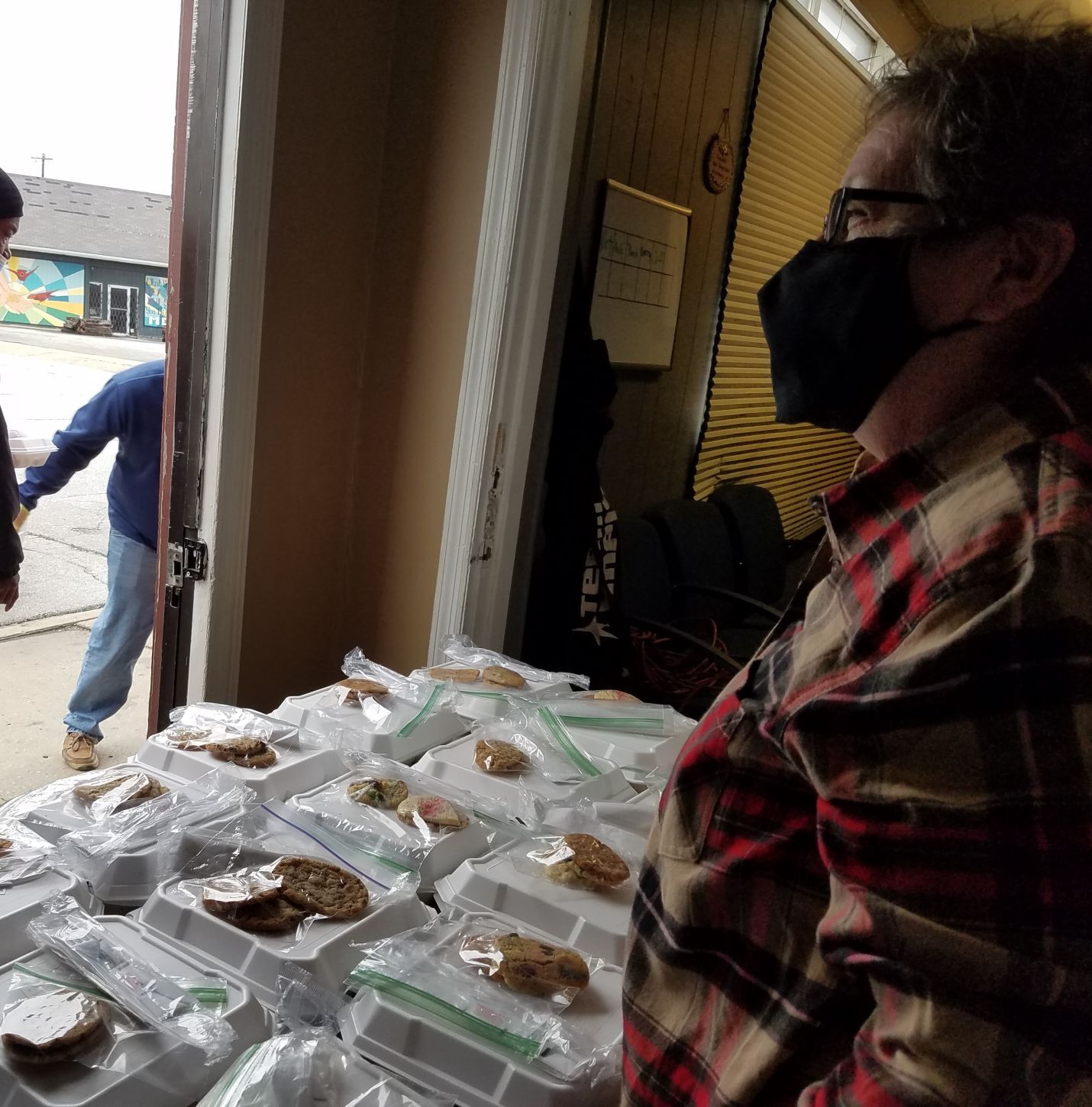 The volunteers prepared more than 100 lunches. "We've got plenty of food," Barbee said shortly after volunteers began serving.
Barbee said the annual event is important to him and his community. "This is my town," he said.
The COVID-19 positivity rate has risen in the past few weeks, a statistic Barbee has seen among the community. "It is not our friend," he said about the virus. "But it's not going to stop us."
Deb McCammack volunteered to organize the meals for easy distribution. COVID restrictions altered her family plans and she has a connection with the Water Street Mission. Her late husband, Mick, was a director for the service agency several years ago. "He passed away in September, so I came back to volunteer," she said.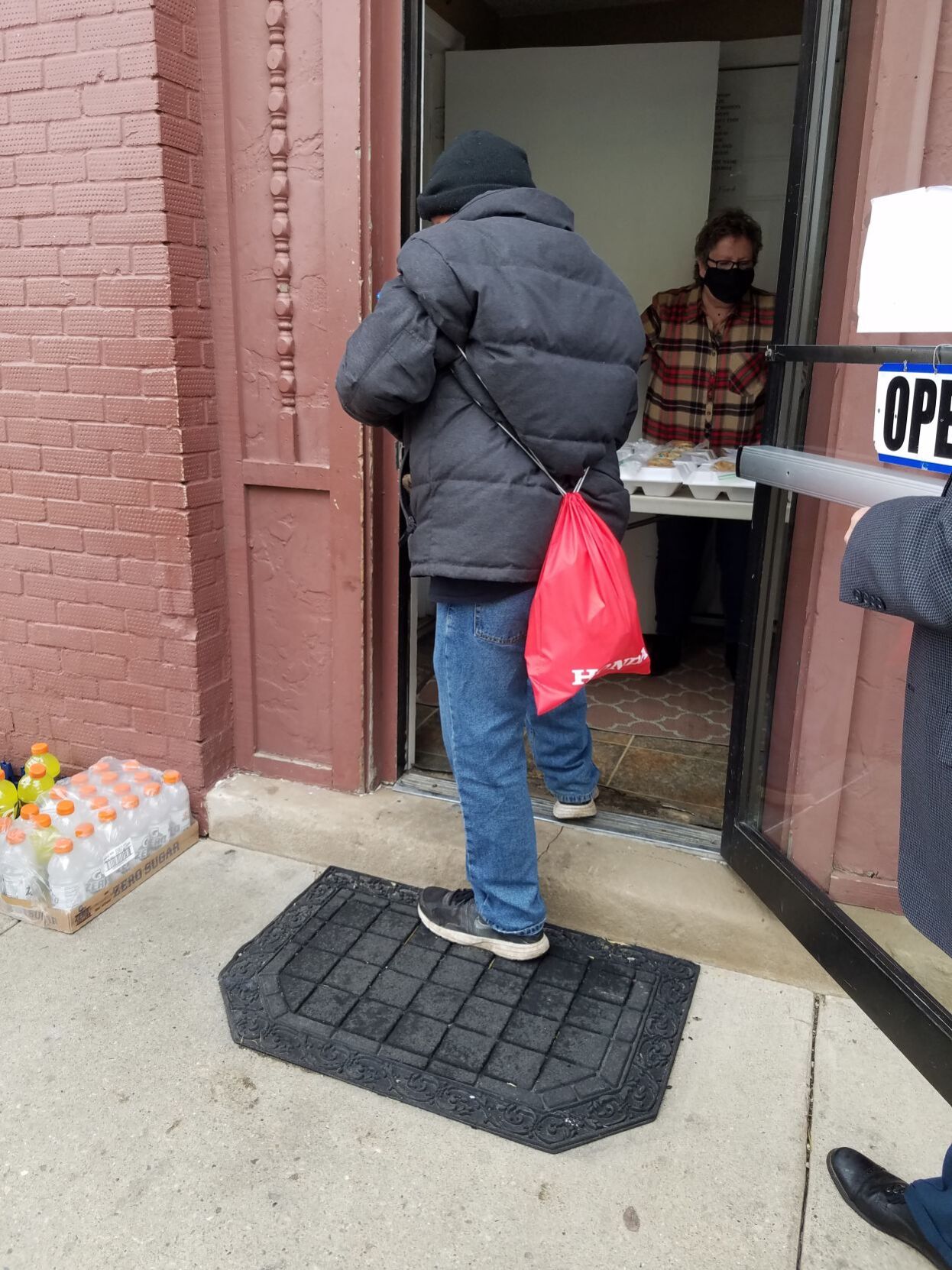 Jeff West directed guests as they approached the entrance to the mission. As a Water Street Mission House resident, he understands what many of the diners are going through and wanted to give back.
"I help do a lot of stuff around here," he said. "Our goal and mission is to reach out to the community and help the people who are homeless and help them to get on their feet in a Godly way."
Decatur's Community Thanksgiving Luncheon 2019