A woman has taken to the internet to find a hypnotist in a last-ditch attempt to turn her meat-eating boyfriend vegan in time for Thanksgiving.
The woman even pledged to pay up to $1,000 to "cure" her boyfriend of his vegan "phobia" ahead of a planned plant-based meal with her vocally carnivore-hating family.
"I'm looking for a hypnotist that specializes in food and vegan issues to cure my boyfriend of his phobia," the unidentified woman wrote in an email to vegan health and fitness website Vegan Liftz.
"We are going round my parents for Thanksgiving (first time!) and putting it mildly my family are pretty open about their hatred of carnivores … I'm starting to panic things will get ugly."
She said that her partner, a bodybuilder, fears vegan food "will have a negative impact on his training" and that the "texture of tofu and eggplant will make him vomit."
With less than two months to go until the holiday, the woman said she had "tried everything" but "just can't make any progress."
She recalled an attempt to catch him out with a sample of her vegan bolognese, but lamented that it could not fool her plant-avoiding partner.
"I must have been acting too friendly and he became suspicious and then refused to eat the meal, fully convinced that it would make him ill," she wrote.
The couples' dietary differences have caused such a rift in their "otherwise perfect relationship" the woman said that she believes hypnotherapy could be their "only option".
The idea started out as a joke between the pair but have offered to pay a hypnotist up to $1,000, if they can guarantee results before the big day.
Although the fear of veganism is not a well-documented phobia, the fear of trying new foods is a form of neophobia, which is a fear of trying new things.
The affliction has been referenced in multiple scientific peer-reviewed studies and gained recognition after appearing in the Journal of the American Dietetic Association.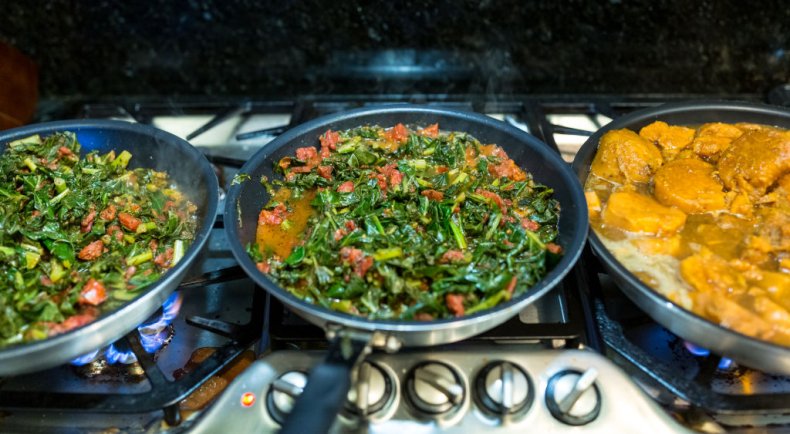 In response to the unique request, VeganLiftz site founder Jason Hughes said it was the first time he had heard anyone considering hypnotherapy in order to adopt a vegan diet.
"There is still a misconception that a plant-based diet can't provide sufficient protein for bodybuilding and high intensity workouts," Hughes said.
"Studies have continually proven that a balanced vegetarian or vegan diet can provide sufficient levels of protein and amino acids.
"In fact it is perfectly possible to create a vegan bodybuilding meal plan, and go all the way to becoming one of the world's strongest men, as Patrick Baboumian [sic] did."